One of the more common classes of ores containing gold is when gold is associated with pyrite, pyrrhotite, and arsenopyrite. This is the area of gold recovery that has probably received the most research and plant optimization support especially in light of the long history of South African industrial practice. From a reagent viewpoint, charged water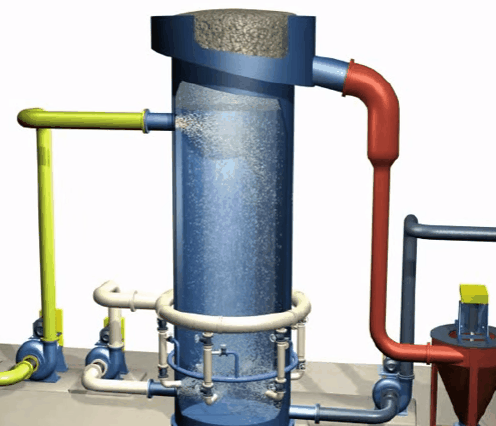 The Microcel™ sparger consists of in-line static mixers and a centrifugal pump. Tailings slurry is pumped from the base of the column through the static mixers, where air and slurry are mixed under high-shear conditions to create the bubble
COARSE FLOTATION OFFERS IMPORTANT SAVINGS THROUGH REDUCED OPERATING COSTS
Grinding cost varies greatly depending upon the size reduction required. For example, it takes approximately 50% less horsepower to grind from ½" to 48 mesh than it does to grind the same material from ½" to 100 mesh.
Many minerals are liberated at a coarse mesh
The flowsheet in this study illustrates the general practice in the United Kingdom. A large number of coal preparation plants have been established by the National Coal Board during the past 10 years. The primary consideration is to achieve a maximum recovery of low ash coal. The secondary consideration is to reclaim the plant water and avoid pollution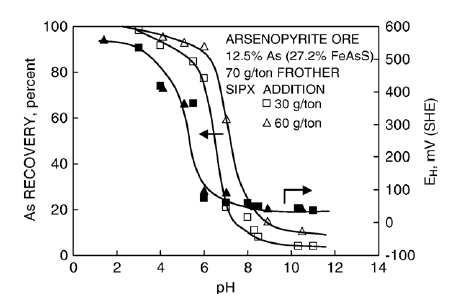 Floatability of arsenopyrite as a function of initial concentration of sodium isopropyl xanthate at various pH values.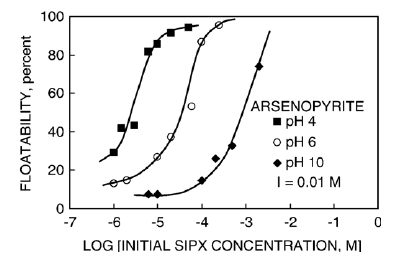 Recovery of arsenic as a function of pH in flotation of an arsenopyrite ore assaying 12.5% As (27.2% FeAsS) using 30 and 60 g/ ton sodium isopropyl xanthate and 70 g/ton frother.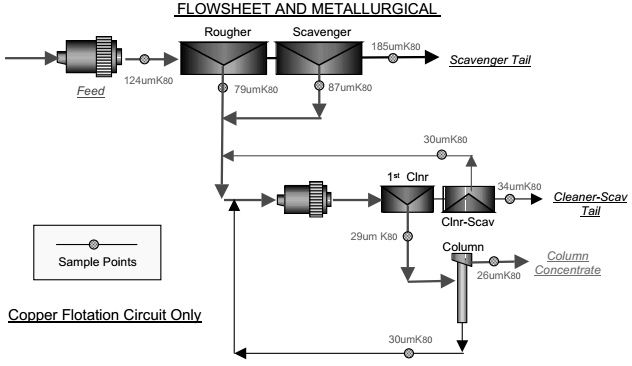 For a flotation circuit, material balance calculations define an engineering problem where flow parameters between unit operations are partly known. The purpose of a material balancing is to mathematically examine the known flow parameters to solve for the unknown flow parameters. Two main types of material balances are commonly made:
design material balance
operating plant material balance.
The design
In this video EMC Supasim flotation simulation program is used to simulate the performance of a copper lead zinc plant in southern Spain. Flotation kinetics of key streams are generated by conducting bench scale rate tests on either a laboratory prepared sample of mill feed

This is an overview of setting up and conducting a flotation rate test. The test is a means of determining the flotation characteristics of an ore. It is conducted in a laboratory scale cell usually with a volume of two point five litres. The intention is to generate relationships of cumulative recovery, mass pull and grade