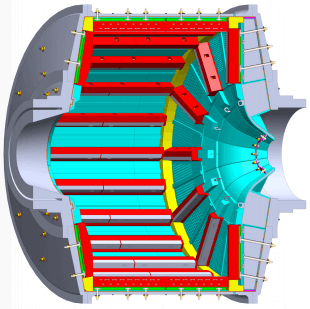 To a more significant degree than in other comminution devices, SAG Mill Liner Design and Configuration can have a substantial effect mill performance. In general terms, lifter spacing and angle, grate open area and aperture size, and pulp lifter design and capacity must be considered. Each of these topics has had a considerable amount of research, and numerous case studies of evolutionary liner design have been published. Based on experience, mill-liner designs have moved toward more open-shell lifter spacing, increased pulp lifter volumetric capacity, and a grate design to facilitate maximizing both pebble-crushing circuit utilization and SAG mill capacity. As a guideline, mill throughput is maximized with shell lifters between ratios of 2.5:1 and 5.0:1. This ratio range is stated without reference to face angle; in general terms, and at equivalent spacing-to-height ratios, lifters with greater face-angle relief will have less packing problems when new. but experience higher wear rates than those with a steeper face angle. Pulp-lifter design can be a significant consideration for SAG mills, particularly for large mills. As mill sizes increases, the required volumetric capacity of the pulp lifters grows proportionally to mill volume. Since AG/SAG mill volume is ….Read more
AG and SAG mills are now the primary unit operation for the majority of large grinding circuits, and form the basis for a variety of circuit configurations. SAG circuits are common in the industry based on:
High single-line capacities (leading to capital efficiency)
The ability to mill a broad range of ore types in various circuit configurations, with reduced numbers of unit operations (and a corresponding reduction in the complexity of maintenance planning and coordination)
Favourable operating costs (with contributions from reduced liner/media consumption relative to conventional circuits)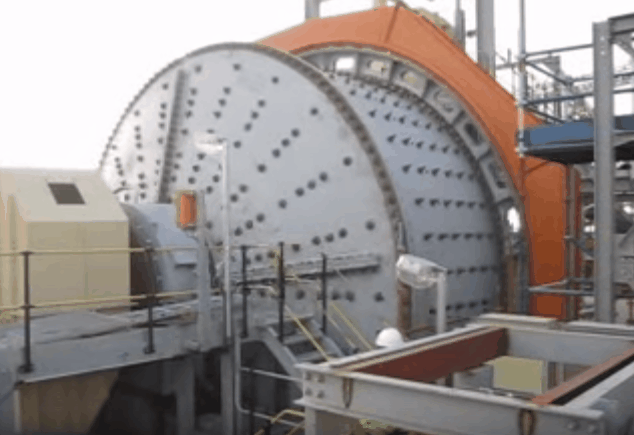 Buy a Small SAG Mill
Though some trepidation concerning AG or SAG circuits accompanied design studies for some lime, such circuits are now well understood, and there is a substantial body of knowledge on circuit design as well as abundant information that can be used for bench-marking of similar plants in similar applications. Because SAG mills rely both on the ore itself as grinding media (to varying degrees) and on ore-dependent unit power requirements for milling to the transfer size, throughput in SAG circuits are variable. Relative to other comminution machines in the primary role. SAG mill operation is more ….Read more
The video below graphically explains the common problem of Coarse Ore Stockpile Segregation.  This topic relates to SAG Mill tonnage and the bad habit of putting bulldozers "dozers" on ore stockpiles.
Plants designed using The Barratt Method as published in the Book Mineral Processing Plant Design, Practice, and Control Proceedings, include:
Alumbrera
Batu Hijau
Cadia (one consultant among others)
Candelaria
Clarabelle (Inco)
Collahuasi (line 1 & 2)
Dreifontein
El Teniente SAG 1
Ernest Henry
Esperanza
Fimiston
Freeport 95K expansion
Lisheen
Numerous benchmarking exercises to operating grinding circuits in mines are published online.
The Drop Weight tests (DWT) by JK is now replaced by the JKMRC Rotary Breakage Tester.  It is faster as confirmed by Tony  and now used by many since its intro http://www.min-eng.com
In an AG/SAG mill there are two main mechanisms of breakage, namely impact (high energy) and abrasion (low energy). The industry accepted JK
impact breakage parameters, A and b, can reliably be determined using the new generation high throughput JK Rotary Breakage Tester® (JKRBT®).
| | |
| --- | --- |
| | Rotary Breakage Tester |
Here is a download link to a pre-build Excel file you can use in testing for with a Rotary Breakage Tester to obtain the data from which JKMRC uses to calculate A and b. This format was used for Hardness Geometallurgy testing
AxB-JKMRC-Rotary-Breakage-Tester-Test-Form
I find great about drop weight testing.
Beginners might ask what grinding test data is required in order to properly size a grinding mill. After the grind requirements are established, testing for the selec­tion of comminution circuits and mill size can be initiated and can include the following:
Primary Autogenous Media Competency
Primary Autogenous and Semi-Autogenous Pilot Plant
Secondary Autogenous (Pebble) Testing
Impact Crushing – Bond Work Index
Rod Mill Grindability – Bond Work Index
Ball Mill Grindability – Bond Work Index
Abrasion Index
Crushing, Grinding and Concentration Pilot Plant
SAG & AG Mills can be sized according to any of the most appropriate methods of rock hardness testing like SPI, JK, Barrett and Starkey.
This discussion will be limited to testing for selection of rod and ball mills. Rod and ball milling, using grinding media of known qual­ity, are well established and require much simpler grinding test programs than required for the selection of autogenous grinding mills and circuits.
Samples for grindability tests should be crushed to about minus 1″.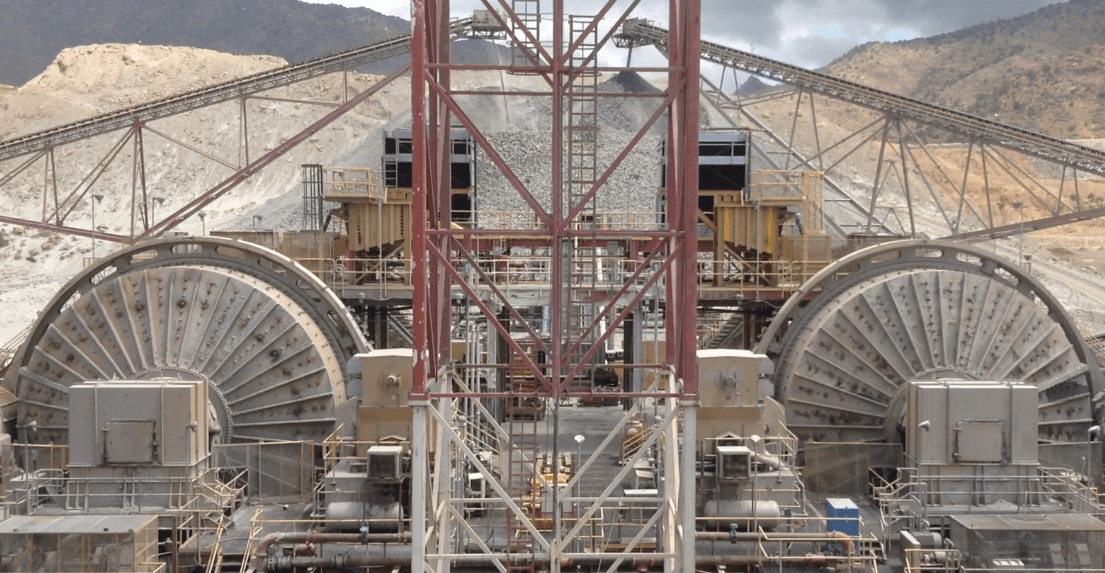 The samples can be taken from adits, pits, trenches, etc., in the ore body or they can be crushed drill cores. While it is helpful in anticipating variations in feed ….Read more
This design of SAG mill feed chute lasted 9 months seeing 90,000 TPD.  It is 600 brinell chrome steel.


With the big liners on the bottom of the chute you need to get a Chevron cast into the top to push the feed out to the sides for the first little while and then as the chevron wears it will start to come back into the centre. This will make the wear life longer and more even on that piece.  The 100mm wide  x 100mm high chevron need be included in the casting.
Ball Mill Feed Chute Design