The present great demand for tungsten due to world conditions has resulted in an increase of tungsten ore dressing problems for our metallurgists. The flowsheet study shown here was recently developed for treatment of a very complex tungsten-gold ore.
The flowsheet study previously shown for tungsten was devised for a simple tungsten ore free of other heavy minerals. The first consideration of any tungsten ore is to recover the mineral as coarse as possible and avoid sliming and overgrinding by stage crushing and grinding. This is necessary because of the friable nature of all tungsten minerals. This fact was kept in mind for the study shown here, but the problem was complicated due to the occurrence of iron sulphides and free gold with Scheelite.
Straight gravity concentration of this ore, using the flowsheet shown, would result in a mixed gold-tungsten concentrate containing much sulphide which is not desirable for marketing. Consequently, it is evident that other concentration processes must be incorporated in the flowsheet to produce separate marketable concentrates of tungsten and gold. There are numerous possibilities that could be applicable to this problem, but the described flowsheet offered the greatest degree of flexibility.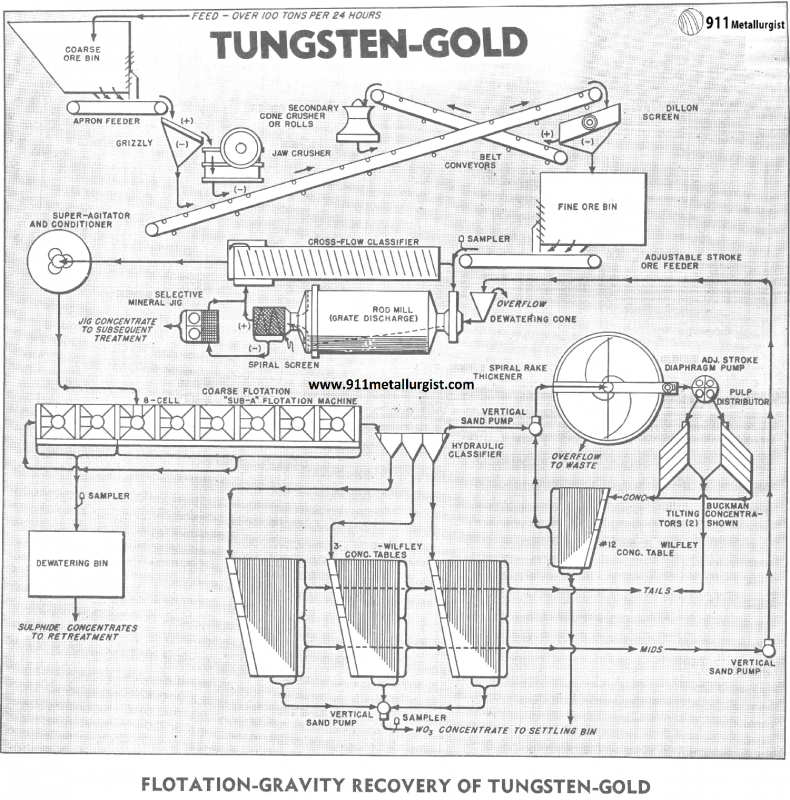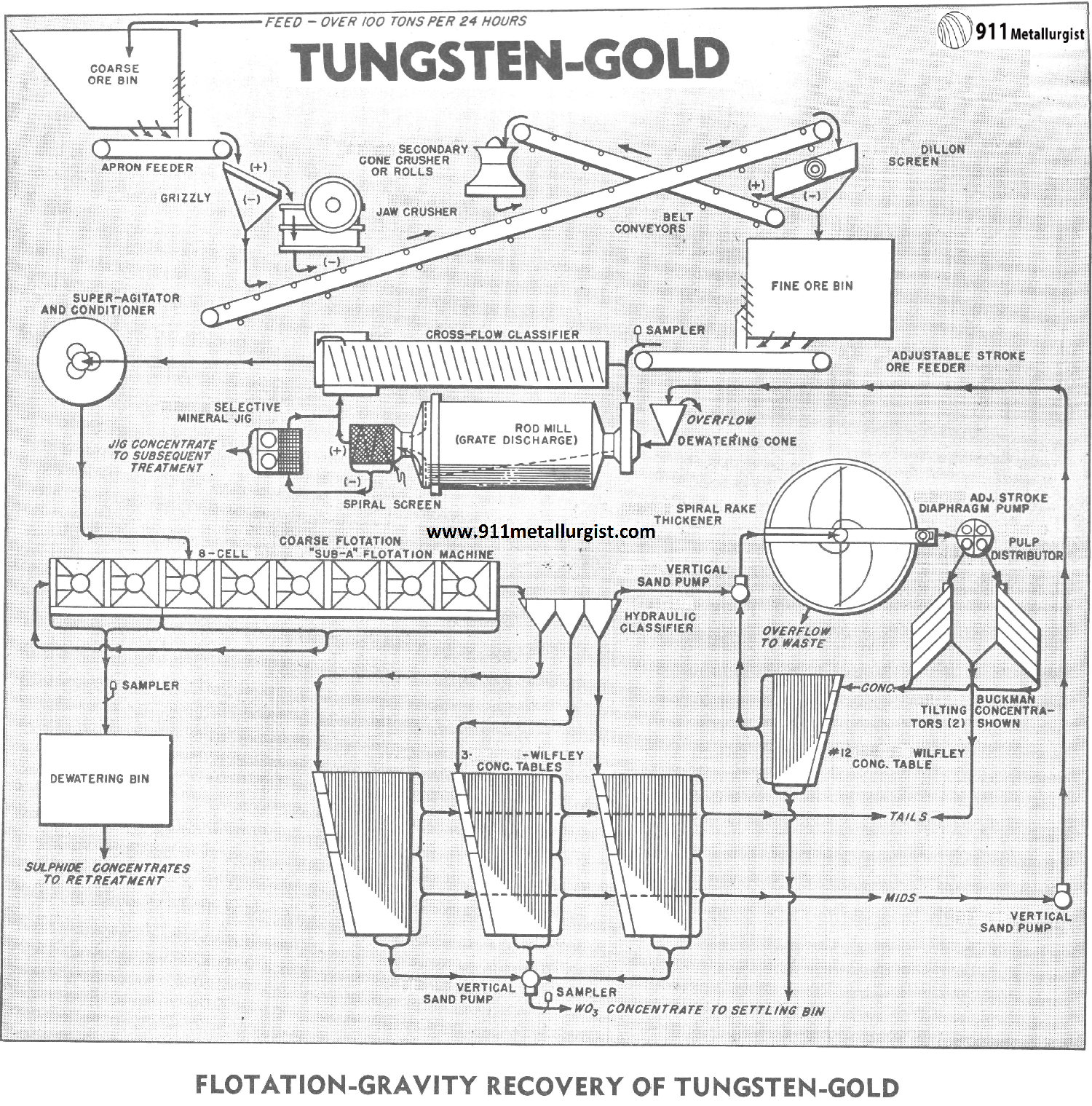 ….Read more