Development and use of on stream analysis for both wet and dry processes promises great advantages in processing and quality control.
In many cases the volume handled by an on stream analyzer must be far less than the total stream volume. Moreover, the accuracy of the analyzer report depends directly on the small sample presented to the analyzer. Therefore the method employed to withdraw the proper amount of material from the stream and prepare the small volume of feed required by the analyzer is most important. On stream analyzers frequently represent sizable investments, yet their reports can be no more reliable than the sample which is analyzed.
Multi-station analysis requires coordination of sample delivery to the analyzer. Time lag between sampling and delivery of the sample to the analyzer is frequently critical. Sample identity must be retained so the report can be translated to a specific condition existing in the main stream.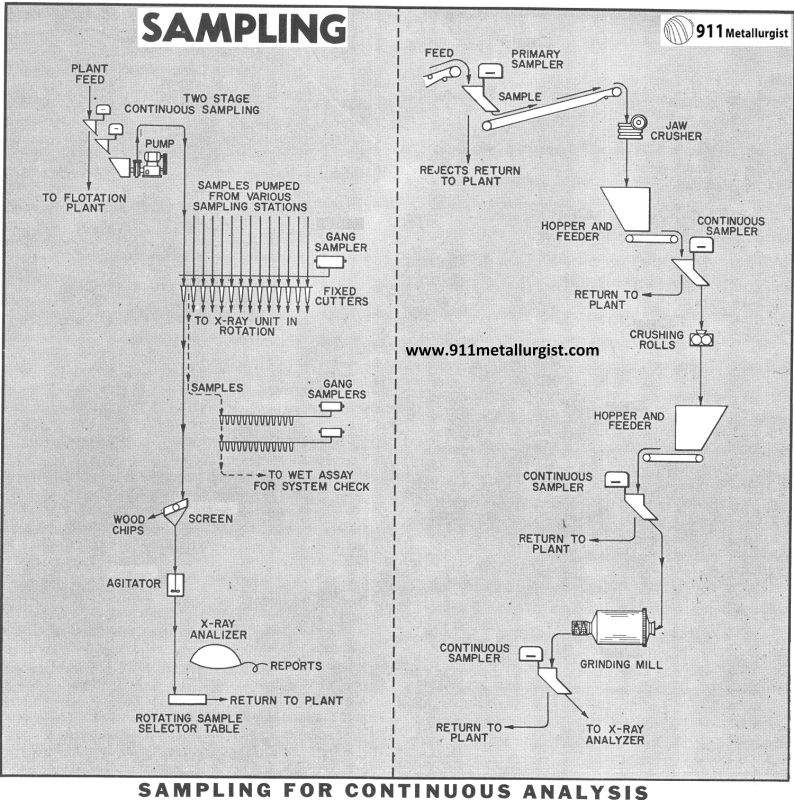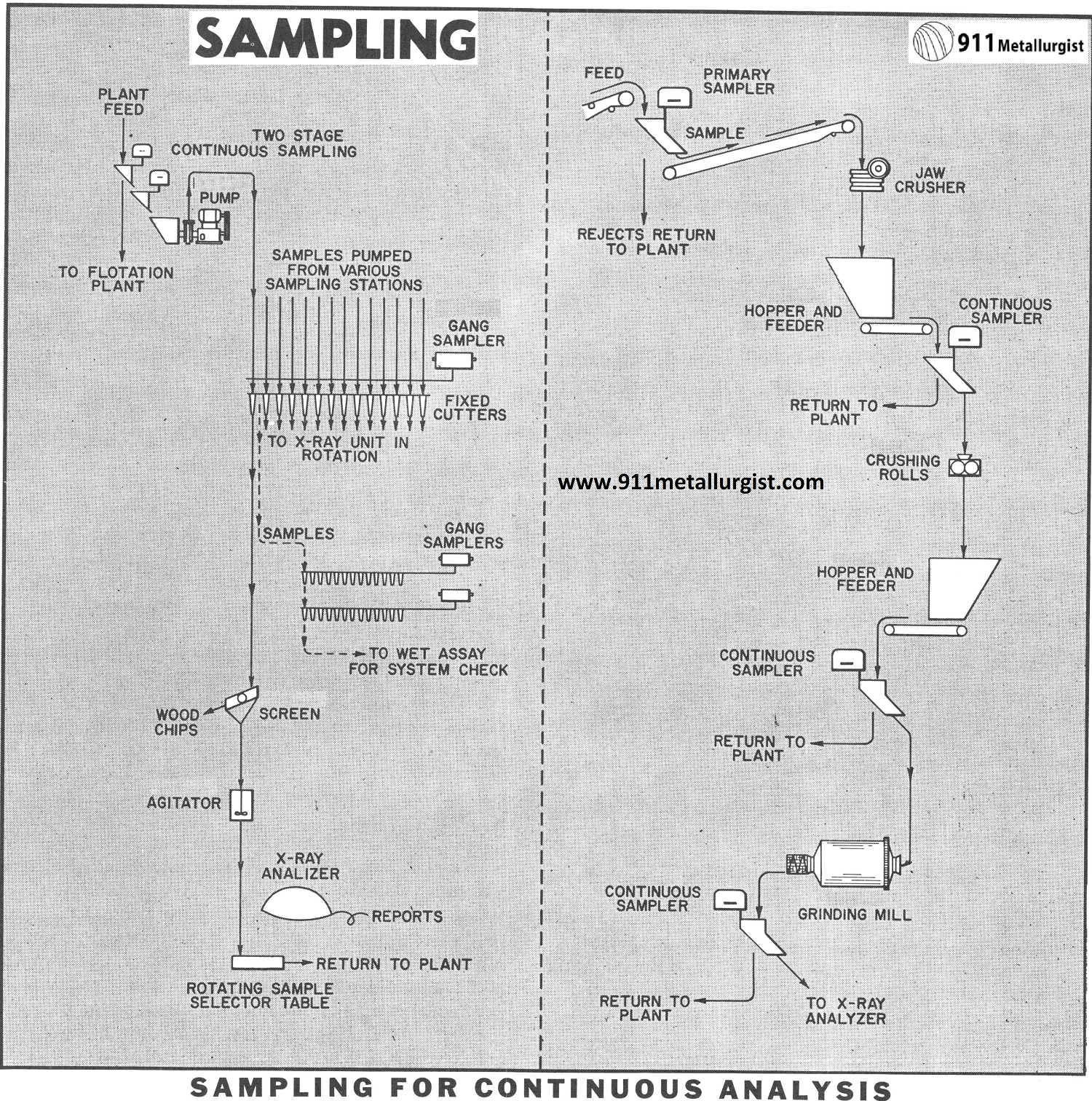 SAMPLING FOR WET ANALYSIS
Many problems with dry sampling systems do not exist in wet systems for in most cases the slurry represents material that can be presented to the analyzer without additional processing. Standard sampling devices can be used. The ….Read more