Use Add New Topic to ask a New Question/Discussion about Crushing.
OR Select a Topic that Interests you.
Use Add Reply = to Reply/Participate in a Topic/Discussion (most frequent).
Using Add Reply allows you to Attach Images or PDF files and provide a more complete input.
Use Add Comment = to comment on someone else's Reply in an already active Topic/Discussion.
Crusher Preventive Maintenance will Maximize Performance (6 replies)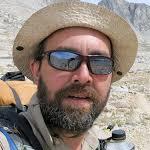 2 years ago
Technical Tip on Cone crushers: Performing Daily Scheduled/Preventive maintenance on cone crushers is the most critical step in maintaining day-to-day reliability and optimum production output. Am I on the mark?