Use Add New Topic to ask a New Question/Discussion about Crushing.
OR Select a Topic that Interests you.
Use Add Reply = to Reply/Participate in a Topic/Discussion (most frequent).
Using Add Reply allows you to Attach Images or PDF files and provide a more complete input.
Use Add Comment = to comment on someone else's Reply in an already active Topic/Discussion.
Crushing Work Index for PQ Core sample (16 replies)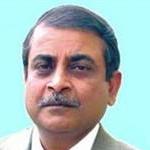 1 year ago
Anyone has experience in obtaining CWi of PQ core? Should we crush the core and control screen at 75 mm or should we cut. If cut the core is the best way, how are we going to cut?