Use Add New Topic to ask a New Question/Discussion about Thickening, Filtering or Tailings and Water.
OR Select a Topic that Interests you.
Use Add Reply = to Reply/Participate in a Topic/Discussion (most frequent).
Using Add Reply allows you to Attach Images or PDF files and provide a more complete input.
Use Add Comment = to comment on someone else's Reply in an already active Topic/Discussion.
​F​locculant ​M​ixing ​Systems (12 replies)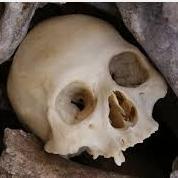 2 years ago
Here is what I think any decent flocculant plant
and flocculant mixing systems
must have but surely there can always be better
1. A reliable flocculent 'presence detecting' hopper for a 0.2m3 flocculent bin with a screw feeder, I for some uninformed reason believe using an ultrasonic level detector would not be suitable. I have heard of weight sensing devices on hoppers. Can anyone comment on this
.
2. A flowmeter on the line to the thickener is always good to have. I made the mistake of choosing a Doppler type flowmeter on a steel pipe. Getting signals over 5% is very difficult. It's probably better to have a mechanical type of sensor which you can just flange. Can a Doppler ever read flocculent? Is an HDPE pipe better?
3. Two tanks in series. They say one must have a makeup, storage and dosing tanks but does one really need three? Wouldn't an adequately designed system with two tanks do the job
4. VSD pump sizing. How does one know what size pump is adequate. What should the safety factor be in terms of delivery? What's the best way to control the pumps? Automatic control or supervisory control. If automatic do you link the pumps to a clarity meter downstream or a settling rate meter.