Use Add New Topic to ask a New Question/Discussion about Thickening, Filtering or Tailings and Water.
OR Select a Topic that Interests you.
Use Add Reply = to Reply/Participate in a Topic/Discussion (most frequent).
Using Add Reply allows you to Attach Images or PDF files and provide a more complete input.
Use Add Comment = to comment on someone else's Reply in an already active Topic/Discussion.
​Re-pulping filter cake (14 replies and 1 comment)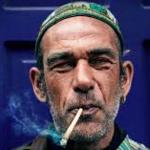 2 years ago
Hi, I am looking at what's the best way to re-pulp the filter cake post a plate and frame filter press? Typically flter cakes are dropped into a bunker and taken away by front end loader or onto a conveyor for stockpiling or further processing but I need it to end up in an agitated tank as a slurry to enable further chemical traetment. The issues I'm trying to design around are the competent nature of the cakes, the batch wise production of the cake versus a continuous downstream process and limited head room and footprint.
I'm looking at Pug mill or screening options and want to know what experience other members have?