Use Add New Topic to ask a New Question/Discussion about Thickening, Filtering or Tailings and Water.
OR Select a Topic that Interests you.
Use Add Reply = to Reply/Participate in a Topic/Discussion (most frequent).
Using Add Reply allows you to Attach Images or PDF files and provide a more complete input.
Use Add Comment = to comment on someone else's Reply in an already active Topic/Discussion.
Barium Sulfate Jamming Pump (5 replies)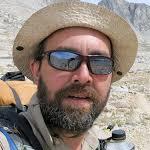 2 years ago
I am more particularly specialized in water treatment.I wanted to know if some people have had some problems with broken pump due to a deposit of barium and what solutions exist. Generally, is barium can precipitate by electrolysis or other chemical process?