Use Add New Topic to ask a New Question/Discussion about Thickening, Filtering or Tailings and Water.
OR Select a Topic that Interests you.
Use Add Reply = to Reply/Participate in a Topic/Discussion (most frequent).
Using Add Reply allows you to Attach Images or PDF files and provide a more complete input.
Use Add Comment = to comment on someone else's Reply in an already active Topic/Discussion.
Mine waste dump management (12 replies)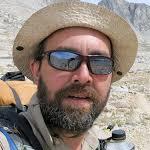 2 years ago
As we all know, the correct mine waste rock dump management in piles is one of the key actions to control and prevent ARD and NMD release in the environment. The costs of the required and correct controls for the new waste rock dumps (including the project phase) it's being a challenge to make feasible some new projects. I'd like to ask for you professionals some practical examples of mines where it was implemented well succeeded controls on waste dumps along the operation and closure, as well as the most modern management practices adopted today including (if I'm right):
The lining of the base and which kind of materials are recommended (clay, silt, limestone, a mix)
Intermediate e final cover layers (dry cover).
Treatment of the neutral drainage and the average concentration of this drainage (if there is no acid being generated).
I'm looking forward from a visit to learn more about those controls in operating mines and would appreciate your help.