Use Add New Topic to ask a New Question/Discussion about Thickening, Filtering or Tailings and Water.
OR Select a Topic that Interests you.
Use Add Reply = to Reply/Participate in a Topic/Discussion (most frequent).
Using Add Reply allows you to Attach Images or PDF files and provide a more complete input.
Use Add Comment = to comment on someone else's Reply in an already active Topic/Discussion.
Tailings Filtration Technologies and Systems (24 replies and 1 comment)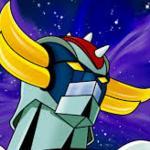 2 years ago
To get a proper flotation system, we have to filter the cleaner tailings from Tungsten concentrates after a cleaning flotation process (mainly sulfur and Arsenic). What Tailings Filtration Technologies and Systems is it better to use a drum filter or disc filter? What are the advantages of each one? The reason is because we need to handle our Arsenic and Sulfur safely and almost dry for final disposal.