To participate in the 911Metallurgist Forums, be sure to be Logged-IN
Use Add New Topic to ask a New Question/Discussion about Mineralogy or Microscopy .
OR Select a Topic that Interests you.
Use Add Reply = to Reply/Participate in a Topic/Discussion (most frequent).
Using Add Reply allows you to Attach Images or PDF files and provide a more complete input.
Use Add Comment = to comment on someone else's Reply in an already active Topic/Discussion.
X-ray Computed Tomography (4 replies)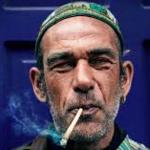 11 months ago
Shows how X-ray micro- and nano-CT provide for quantitative mineral exposure/liberation
http://www.sciencedirect.com/science/article/pii/S0892687512001240
Hard to understand why is there apparently so little interest in this technology for other applications? Is it ignorance, poor understanding of scale-up, lack of belief in resolution or what? Back in the 1980's, the Utah Comminution Centre was at the forefront of fundamental research and though they are still at that edge, it is surely time for a greater interest/impetus? One area that has hugely lagged (likely due to resolution effects, admittedly) is testing liberation bias between 2-D and 3-D measurements.Any comments to get X-ray CT discussion going?