To participate in the 911Metallurgist Forums, be sure to be Logged-IN
Use Add New Topic to ask a New Question/Discussion about Mineralogy or Microscopy .
OR Select a Topic that Interests you.
Use Add Reply = to Reply/Participate in a Topic/Discussion (most frequent).
Using Add Reply allows you to Attach Images or PDF files and provide a more complete input.
Use Add Comment = to comment on someone else's Reply in an already active Topic/Discussion.
XRF without Sample Preparation (16 replies)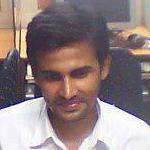 9 months ago
I have been calling suppliers of XRF analyzers trying to look for a handheld XRF machine that maintains good accuracy without having to prepare the sample i.e. no crushing and pulverizing. Essentially I would like to shoot a beam at a freshly blasted mining face and get accurate readings. Does the market have any tool that does this?