Use Add New Topic to ask a New Question/Discussion about Geology and Geometallurgy.
OR Select a Topic that Interests you.
Use Add Reply = to Reply/Participate in a Topic/Discussion (most frequent).
Using Add Reply allows you to Attach Images or PDF files and provide a more complete input.
Use Add Comment = to comment on someone else's Reply in an already active Topic/Discussion.
Half core- quarter core (9 replies)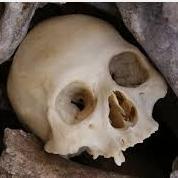 1 year ago
As part of QC it is frequently recommended to use quarter core to establish that the original half core submitted is Representative. Is this achieved as there is a volume variance issue comparing half core with quarter core?
Submission of quarter core later than the original half core cannot be considered a duplicate sample as it has not undergone the same sampling and assaying process.
Is this process more about ticking a box than achieving its intended purpose!