Use Add New Topic to ask a New Question/Discussion about Geology and Geometallurgy.
OR Select a Topic that Interests you.
Use Add Reply = to Reply/Participate in a Topic/Discussion (most frequent).
Using Add Reply allows you to Attach Images or PDF files and provide a more complete input.
Use Add Comment = to comment on someone else's Reply in an already active Topic/Discussion.
Tailings Dams and ​Geometallurgical Modelling (8 replies)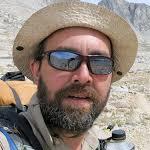 4 years ago
Is anyone aware of any Geometallurgical Modelling on Tailings Dams and tailings slimes being done or that have been done in the past? I would like to get in touch with people involved in such studies.
We have just commenced on a project of this kind. Within the next two years we will systematically drill two large tailings dams in Germany. We will characterize the material from these dams and conduct beneficiation tests. Based on the results we will build a geometallurgical model.