Use Add New Topic to ask a New Question/Discussion about Gravity Separation/Concentration.
OR Select a Topic that Interests you.
Use Add Reply = to Reply/Participate in a Topic/Discussion (most frequent).
Using Add Reply allows you to Attach Images or PDF files and provide a more complete input.
Use Add Comment = to comment on someone else's Reply in an already active Topic/Discussion.
Integration of Knelson or Falcon gold concentrator to CIL process (8 replies)
1 year ago
I currently run a Toll mill "CIL" operation in Perú. We have a 150Ton/D mill. We process Gold ore oxides and sulphides. The ore we process may contain around 20-45% corse gold depending on the grade. The head grade of the mill is 9gr/Ton.
we have run metallurgical test using Falcon concentrator on different blends and the results have been successful having recoveries up to 65% ( Coarse+Fines )
Our problems comes when trying to recover the gold left in the slurry as the concentrator uses too much Water as the density goes to high to send the slurry from the concentrator to the CIL ranks.
We are thinking about thickener tanks before CIL circuit.
I appreciate in advanced the comments on what can be the best setup to integrate the Falcon or Knelson concetrator into our CIL process.
thanks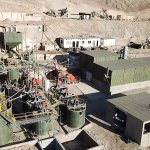 https://www.911metallurgist.com/wp-content/uploads/2018/08/7504D805-3105-4DB2-8F42-AF44675B754A.jpeg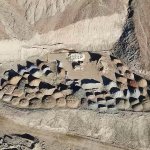 https://www.911metallurgist.com/wp-content/uploads/2018/08/76AA094C-04D8-45BA-BA56-339AF3F4C900.jpeg