Use Add New Topic to ask a New Question/Discussion about Gravity Separation/Concentration.
OR Select a Topic that Interests you.
Use Add Reply = to Reply/Participate in a Topic/Discussion (most frequent).
Using Add Reply allows you to Attach Images or PDF files and provide a more complete input.
Use Add Comment = to comment on someone else's Reply in an already active Topic/Discussion.
Recover Gold without Chemicals (2 replies and 2 comments)

2 years ago
Hello guys, I am hoping to get your best recommendations for various gold extraction or recovery methods for non chemical gold recovery.
Situation #1: recover gold from scrap electronics
Situation #2: recover gold from rock I consider ore. Here there are no other base metals associated with it.
Thank you!
Charlie
2 years ago
By stating you want chemical free recovery of gold, I am assuming you are limiting yourself to gravity separation means. Even if you wanted to consider bio/bacterial leaching as chemical free, it would be so until you needed to control pH, then chemicals would enter the arena.
Gravity separation of gold from ore(s) is fairly straight forward and described in an abundance of locations/media. Gravity separation of gold from electronic waste would, however, present a more significant problem.
I hope this helps some.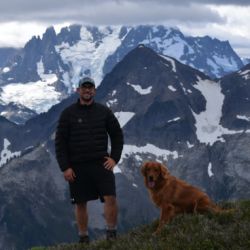 2 years ago
Hi Charlie,
Here's how we do it --
Situation #1: The process we use is not to get free milling gold (which is difficult without chemicals, the gold is often plated on the pins/fingers), but works to obtain a metal concentrate of the base and precious metals (Cu, Au, Ag, Pd, Pt, etc) which are present in boards. The concentrate can then be sold or refined.
We use a hammer mill with a 1/4" punchplate screen to grind PCBs or other electronics. Water is added to the mill, to create a slurry. The discharge material feeds onto a shaker table, for concentration. Base and precious metals report to the high grade ports. Medium density material, often with board and metal still together, report to middlings (not all metal is liberated from the boards at 1/4", but we use that size screen to help flush material through the mill and increase throughput). A hydrocyclone is used on middlings and tailings, the light waste material flows out the side to the tailings pond, and the medium density material with board and metal work their way to the bottom of the vortex and are pumped back to the hammer mill, for a second grind.
Recovery is ~90% of base and precious metals, there's some loss of fines (sub 325-400 mesh) into the tailings. I've heard from some of our customers that they want to mag out the steel, and remove the aluminum with an eddy current. So, still some development to be done to refine the process but that's an overview.
We've run incinerated ICs on the table and had a nice clean gold line, but that was high grade material and does involve burning it first though. 
Situation #2: Crush using a jaw crusher, mill using a ball mill or hammer mill, and concentrate using a shaker table. We can get high recovery (~90-95%) of free milling gold to 325 mesh and recover to approximately 400 mesh, recovery tapers off the smaller you go and past 400 mesh is very difficult to recover via gravity in my opinion. If the concentrate isn't clean i.e. there's black sands or other metals with the gold, the best way to get cleaner separation is to classify the concentrate and re-run on the table. The more uniform the particle size and shape is the better the separation will be between the gold and less dense material. 
Jeff
1 year ago
Jeff, What does the acronym IC stand for ?
Bob