Use Add New Topic to ask a New Question/Discussion about Grinding.
OR Select a Topic that Interests you.
Use Add Reply = to Reply/Participate in a Topic/Discussion (most frequent).
Using Add Reply allows you to Attach Images or PDF files and provide a more complete input.
Use Add Comment = to comment on someone else's Reply in an already active Topic/Discussion.
Converting a Polymet Mill Liner to Full Steel on SAG Mill (13 replies and 2 comments)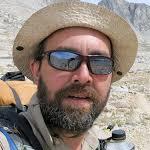 2 years ago
For a conversion of mill lining from polymet to steel; What effects will there be on power draw, grinding or other operating/performance variables?
I am looking at the possibility of converting a steel/rubber hybrid AKA Polymet lined SAG mill to steel liners. From a cost per item perspective it looks good, however I have limited understanding of how changing the liner will affect the grinding mechanics (if it does).
Does having the harder steel affect the breakage rate?
Does anyone have any information on this?
Does the liner change have a noticeable effect?
Did you see a change in recirculating load or mill weight?
Also Power draw:
The steel liners are heavier so I expect the power draw to increase. Will this be a constant increase when the mill is running?
If my current operating power is 7000kW will my new operating power be say 10% increase all the time or will it be a big increase on start-up and similar operating power to current polymet lined SAG?
Our mill was originally steel lined and we changed to rubber quite a few years ago. In the current economic climate I thought it would be worthwhile investigating steel liners to see if there were any benefits, while still getting the same performance. I am investigating the parameters of cost, wear life, robustness, installation and grinding performance. The next step is modelling
Any information you can share whether theory or experience would be appreciated.