Use Add New Topic to ask a New Question/Discussion about Grinding.
OR Select a Topic that Interests you.
Use Add Reply = to Reply/Participate in a Topic/Discussion (most frequent).
Using Add Reply allows you to Attach Images or PDF files and provide a more complete input.
Use Add Comment = to comment on someone else's Reply in an already active Topic/Discussion.
Grinding for Liberation and Flotation (8 replies and 2 comments)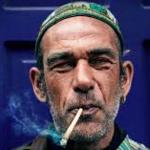 2 years ago
For me it is interesting to see a lot of discussion around the topic of reducing costs for grinding, but very little comment or effort apparently being put into understanding the requirements of the grinding in the first stage. The question of why are we grinding to some target grind, how efficient should that grinding be, do we care if we generate excessive 10 um particles, is not being asked. For a flotation process have we really understood the whole liberation versus recovery, and optimization between primary and regrind. A very good laboratory once told me, it is about liberating gangue so that it can be rejected in the rougher stage, while not loosing too much of the good stuff. This has to be one of the most significant areas where operational cost savings can be made. It start to ask the question are we generating too much fines and using the wrong equipment in the first place.