Use Add New Topic to ask a New Question/Discussion about Grinding.
OR Select a Topic that Interests you.
Use Add Reply = to Reply/Participate in a Topic/Discussion (most frequent).
Using Add Reply allows you to Attach Images or PDF files and provide a more complete input.
Use Add Comment = to comment on someone else's Reply in an already active Topic/Discussion.
Low Ball Charge, Coarse Grind (8 replies)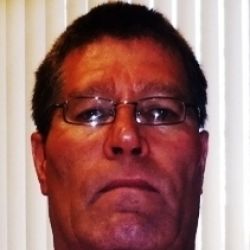 12 months ago
If one has a low ball charge in a ball mill, what advice would you suggest? We do not add steel balls to the mill, thus the grind is too coarse. I am responsible for the metallurgical plant. The people above me just wants "tons"! I know what to do! I would reduce tonnage to assist the mill with grinding in order to improve the grind. It is a gold plant. You require 80% -75um. The grind is currently at 40-45% -75um. The CIL Tanks are sanded up. (i.e. 6 Tanks - 3 online/3 offline) Please provide any suggestions? The tonnage is 105-110 tph.
The Mill Dimensions are as follows:
Primary Mill: 5,79m IS x 7,35m EGL
Motor size: 2,35 MW 
Currently using a 100mm ball
The Bond Ball Mill work index is: 18,7kWh/t (hard rock blend)
The Plant age is: 13 years old
The plant has not been maintained, thus equipment failure is a major problem.
1) Mill 0
Voltage: 6,600 volt
Ampere: 292 ampere (full load capacity)
Power Factor: 0,70
Note: It was advised not to operate the motor more than 75% of its design capacity - 220 ampere
2) Mill 1
Voltage: 11,000 volt
Ampere: 154 ampere (full load capacity)
Power factor: 0,70
Note: It was advised not to operate the motor at more than 75% of its design capacity - 115 ampere
Mill 0 is the primary mill (i.e. feed to the mill)
The discharge of Mill 0 reports to a common mill feed sump.
The cyclone feed pump, pumps to a cluster cyclone, the underflow reports to Mill 1. The overflow (i.e. product) reports to a Linear Trash Screen, underflow reports to a Thickener (1 and 2). Underflow from the Thickener feeds CIL Tanks 0/1/2/3/4/5.