Use Add New Topic to ask a New Question/Discussion about Grinding.
OR Select a Topic that Interests you.
Use Add Reply = to Reply/Participate in a Topic/Discussion (most frequent).
Using Add Reply allows you to Attach Images or PDF files and provide a more complete input.
Use Add Comment = to comment on someone else's Reply in an already active Topic/Discussion.
Performance Improvement at SAG Mill through Lining Redesign (11 replies)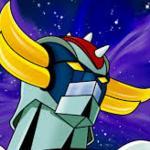 1 year ago
A lining redesign (shell lifters, grate plates and pulp lifters) done at the Cortez Gold Mines (Crescent Valley, Nevada) SAG mill has produced a very definite reduction in power draft; it is estimated that the power decreases in the 230-370 kW range. Hence, energy consumption per ton of ore milled decreases by 0.3-1.3 kWh/t, in the 10% range.
Furthermore, a 1%-10% reduction in recirculation was noticed due to the efficient impact breakage of critical size material. All of these results amount to a significant reduction in operating costs.
Have anyone any case to share about the impact of lining redesign to improve the SAG mill performance?