Use Add New Topic to ask a New Question/Discussion about Hydrometallurgy.
OR Select a Topic that Interests you.
Use Add Reply = to Reply/Participate in a Topic/Discussion (most frequent).
Using Add Reply allows you to Attach Images or PDF files and provide a more complete input.
Use Add Comment = to comment on someone else's Reply in an already active Topic/Discussion.
Extract gold from pregnant robbing carbonaceous ores (3 replies)

4 years ago
Is there any new info out there for treatment of carbonaceous ores with a high PRI pregnant robbing elements in a CIL circuit?
We know there are many areas of research, but in most cases people resort to the more traditional methods of separation (pre-flotation, cycloning or gravity techniques where possible), oxidation (some carbonaceous material responds to POX, the Albion process, hypochlorite or flash chlorination), blanking/blinding (kerosene or other organics), resin instead of carbon (better competition against the preg-robber. Often combined with kerosene blanking) and finally, alternative leaching systems such as thiosulphate (Not as robust as cyanide and has its own issues).
A few newer areas of research include modifying activated carbon so that it is more competitive. There is a "new" leaching agent called Dithiooximide which supposedly works as well as cyanide, offers low consumption and avoids preg-robbing... although details are extremely sketchy from the company trying to promote it and I suspect it has limitations.
Fosterville Gold Mine (where I work), uses cycloning to remove a portion of the carbonaceous gangue in our float concentrate prior to Biox treatment. A heated leach system after CIL elutes some of the gold which has been preg-robbed (HiTeCC). The technology is licensed through Biomin.
No magic bullets?

4 years ago
As for treatment options, an alternative approach is to use melted paraffin wax which preferentially coats and blinds the preg-robbing carbon and then use conventional cyanide CIL circuit. It has been shown to work on a lab scale particularly where wax is added to POX in ores requiring a pre-treatment step in double refractory ores.
The use of blinder/cyanide leach or thiosulfate in combination with resin can be effective. But as said thiosulfate approach adds another complexity.
Clearly it will depends on the form and deportment of the gold in the ore (i.e. colloidal, solid solution, inclusions) as how effective some of these processes are.
(unknown)
4 years ago
Until now Ril + kerosene is the best way for carbonecous ore with high preg robbing activity.
It needs to be optimized for kerosene dosage. Overdose kerosene will produce another problem such as carbon ball in leaching tank.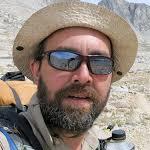 4 years ago
There's no magic bullet. Even kerosene has only a partial blanking effect and tends to poison the overall inventory of carbon. The overall concept is to separate the preg robbers out ahead of the leach if possible to do so, then in the leach its a competition between carbon and the preg robbers as to which one gets the gold fastest - this means to maintain high activities through regular regeneration, maintain a relatively high carbon inventory in circuit and configure the circuit as CIL, all of which will help the carbon win the race against the preg robbing component.
Please
join
and
login
to participate and leave a comment.