Use Add New Topic to ask a New Question/Discussion about Mineral Processing or Laboratory Work.
OR Select a Topic that Interests you.
Use Add Reply = to Reply/Participate in a Topic/Discussion (most frequent).
Using Add Reply allows you to Attach Images or PDF files and provide a more complete input.
Use Add Comment = to comment on someone else's Reply in an already active Topic/Discussion.
Buying a Sieve Shaker (6 replies)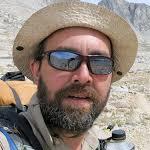 2 years ago
The selection and purchase of a quality Sieve Shaker may seem trivial but it not.
One of the ways to check your sievers is to use calibrated microspheres. These give the results of the check in terms of mean aperture. That gives you two things. First it is a base reference for later checking of wear. Second it is a measure of how close the performance of the sieve is to the stated aperture size.
http://www.cscscientific.com/csc-cientific-blog/what-so-special-about-picking-a-sieve-shaker
http://www.mep.net.au/wpmep/wp-content/uploads/2013/07/MEP_expert_guide_sieving_en.pdf
The microscope approach is tedious. The sphere approach is easy and quick.
.