Use Add New Topic to ask a New Question/Discussion about Mineral Processing or Laboratory Work.
OR Select a Topic that Interests you.
Use Add Reply = to Reply/Participate in a Topic/Discussion (most frequent).
Using Add Reply allows you to Attach Images or PDF files and provide a more complete input.
Use Add Comment = to comment on someone else's Reply in an already active Topic/Discussion.
Computing and Mineral Processing (31 replies and 4 comments)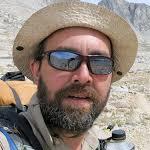 2 years ago
Do you think mineral processor engineers should have great computer programming skills? Mineral processors work with huge amounts of data. Often this is done in Excel spreadsheets. Therefore in order to automate much of what they do, I would have thought basic computer programming skills would have been of value.
But are mineral processors expected to have this skill, if not why? If so, do they?
If they could write simple computer programming skills (such as VBA or Matlab), would it be valued? Or would they be considered not focusing on their job.
What about statistics for metallurgists?
The underlying issue I am trying to come to grips with is what is the clear role of a mineral processing engineer.
If the mineral processing engineer is not responsible for detailed analysis, then who is? I recognise that a mineral processing engineer has different roles, and some of those roles are not analytical. Yet I want to understand the Company 'culture'.
A group of young metallurgical engineers was recently asked what they considered there role. Their Answer was Carry buckets.
Yet when I discussed that their role should be that of analysing the process with a view to improving profit, they all agreed that is what they would like to do.
So the question is at various levels; and people may answer however they see fit.
But an additional comment: I worked at a research Centre, and once made a general comment that I get surprised when a PhD student is able to write a thesis, yet not do any computer programming. This particularly upset one PhD student.
So I am not specifically asking whether ALL mineral processing professionals should know how to computer program but whether there is expectation that within (say any group of 5) at least one would know how to; and does so frequently.
And recall this particular group is 'Innovation' so I am definitely considering the question from an innovation perspective - rather than a maintenance perspective.
I would be interested in your thoughts on this.