Use Add New Topic to ask a New Question/Discussion about Mineral Processing or Laboratory Work.
OR Select a Topic that Interests you.
Use Add Reply = to Reply/Participate in a Topic/Discussion (most frequent).
Using Add Reply allows you to Attach Images or PDF files and provide a more complete input.
Use Add Comment = to comment on someone else's Reply in an already active Topic/Discussion.
Plant Designed using Unrepresentative Sample (9 replies)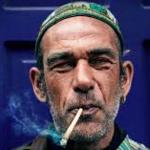 2 years ago
We started a new processing plant, the feed grade is much lower than the project expected (6 years ago) and accept the plant based on the original recoveries. We have another Plant Designed using Unrepresentative Sample!
How we can improve the recovery and expected concentrate grade because this different feed grade of mineral to be process now? We are suggesting to run laboratory, with the new mineral and compared the liberation, etc, please comment.
I think testing the new material and comparing with original mineral use for the design would be a solution, however I need a way to compare both situation with new and old text. Any formula grade/recovery curves for different material?