Use Add New Topic to ask a New Question/Discussion about Pyrometallurgy and Electrometallurgy.
OR Select a Topic that Interests you.
Use Add Reply = to Reply/Participate in a Topic/Discussion (most frequent).
Using Add Reply allows you to Attach Images or PDF files and provide a more complete input.
Use Add Comment = to comment on someone else's Reply in an already active Topic/Discussion.
e-Waste Recycling Process & Methods (8 replies)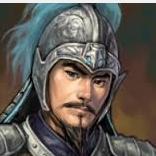 2 years ago
I would like to start a new discussion on the treatment of E-waste. The production/consumption of EEEs is ever increasing with the concurrent decrease in their lifespan. How do you see the current status and future of treatment/recovery/recycling of E-waste?