Use Add New Topic to ask a New Question/Discussion about Pyrometallurgy and Electrometallurgy.
OR Select a Topic that Interests you.
Use Add Reply = to Reply/Participate in a Topic/Discussion (most frequent).
Using Add Reply allows you to Attach Images or PDF files and provide a more complete input.
Use Add Comment = to comment on someone else's Reply in an already active Topic/Discussion.
Microwave in Minerals Processing and Metallurgy (8 replies)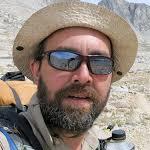 2 years ago
The use of microwaves for carbon activation was invented in the 1980's and it earned my privilege to study metallurgy. The issue is that it is cost prohibitive and the name MICRO exactly spells out the problem.
It worked fantastic in small laboratory volumes - the carbon was far less damaged and with the correct amount of moisture actually resulted in a very high absorbance carbon- used coconut shell at the time and the same carbon through a resistivity furnace was less active.
What would you want to do with the idea elsewise- roasting ore?
Unlikely- energy again cost prohibitive-
Solar heating again is finding interest in the treatment of water where the beams are collected through a lens like a magnifying glass and with the heat and energy released destroys chemicals like cyanide - more studies on costing is required, but I can see it take off.