Use Add New Topic to ask a New Question/Discussion about Pyrometallurgy and Electrometallurgy.
OR Select a Topic that Interests you.
Use Add Reply = to Reply/Participate in a Topic/Discussion (most frequent).
Using Add Reply allows you to Attach Images or PDF files and provide a more complete input.
Use Add Comment = to comment on someone else's Reply in an already active Topic/Discussion.
Pyrrhotite Oxidation (9 replies)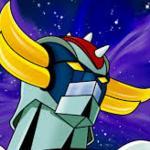 2 years ago
I need to know what chemical reaction takes place when pyrrhotite is heated in presence of air. It is evident that Fe3O4 and SO2 will be produced but unable to figure out the exact equation.