Would you like to live in an imaginary world where vehicles can top out at speeds over 300 miles per hour? Maybe own a futuristic vehicle that can hover, fly and hit the highway like you're on fire. Concept cars are a reality in a near and distant future as we wait for technology to catch up with our imagination.
1. BMW ZX-6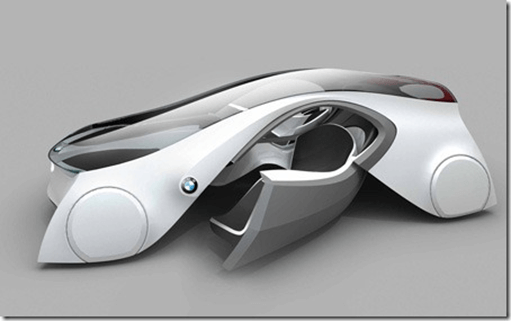 BMW has always been on the cutting edge of comfort and sleek design. This incredible futuristic vehicle is a two-seater roadster uniquely aerodynamic with a cool factor to the max. Designed by 3rd year students Jai Ho Yoo and Lukas Vane of Transportation Design School at Turin.
2. Switch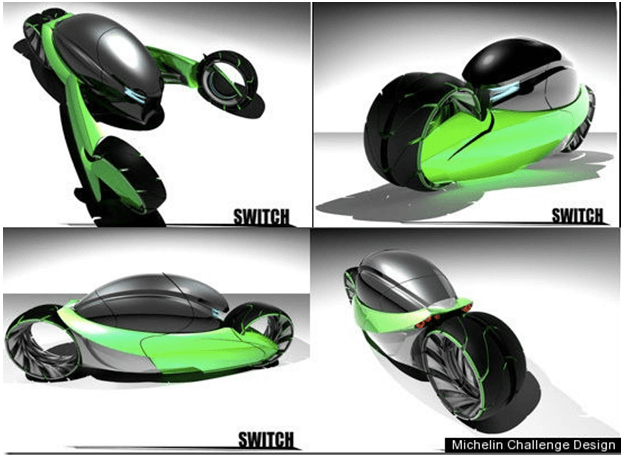 You love fast cars but you also love fast motorcycles. One day you might be able to have both. Switch is a futuristic vehicle that can "switch" from a 3-wheeled vehicle into a 2-wheeled motorcycle. Futuristic vehicles become transformers for a new age. Designed by Harry West Henriksen.
3. Halo Interceptor
Imagine owning your very own personal jet, yacht, helicopter and a super extreme exotic car. What if we told you can get all of that in this all-in-one super concept car. The efficiency and ability of the Halo, which can fly, hover, sail and drive down the highway, might one day make public transportation irrelevant. Designed by Phil Pauly of Pauly Interactive Company.
4. Evomobil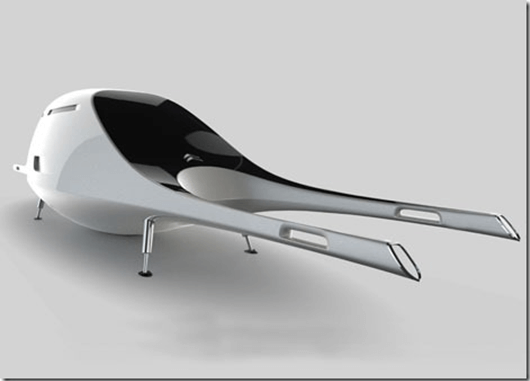 Space ship or futuristic vehicle? It's a child's dream machine as well as contemporary art all inside a mobile module. This Mobile wonder has "plugs" which connect to the front and back of the module for continuous transformation, which is part of this evolution conceptualization. Designed by Ora-ïto in collaboration with Citroën.
5. The Wheel Rider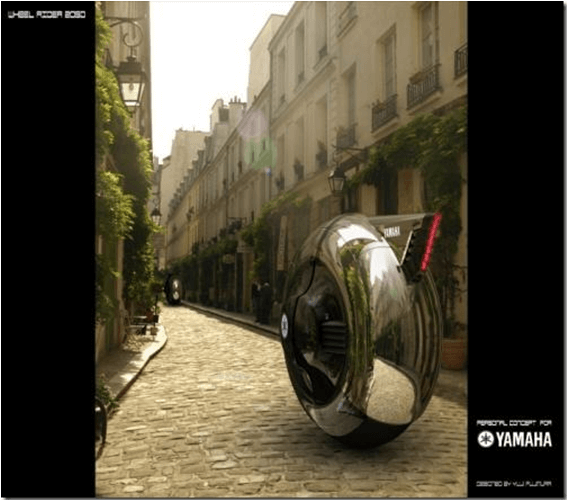 The future holds an implosion of population which means streets and highways will be jammed with vehicles. With this futuristic one-wheel car design no need to worry about crowded highways or tight roads. Concept built by Yamaha this one wheel wonder has a definite "wow" factor.
6. RCA GREEN MACHINE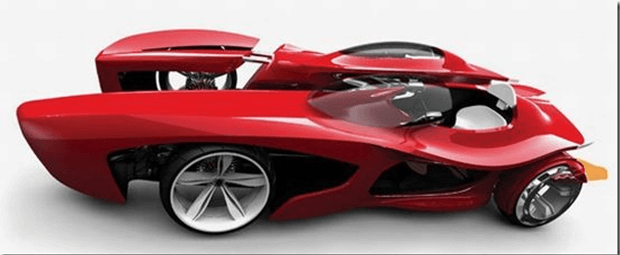 Think Green. Not just the color green mind you, but this super cool futuristic concept vehicle is designed as eco-friendly. Protecting mother earth is the mindset of the here and now as well as the future. Designed by Royal College of Arts.
7. Nereus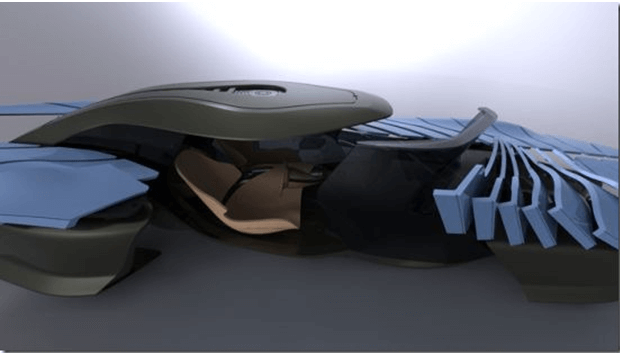 Is it a car, a space ship or a bug? This 3-seat fuel cell-powered car changes its shape like a chameleon. It can change its shape according to the speed and movement of this futuristic vehicle. It looks like it's alive. Designed by Ceri Yorath.
8.MMR25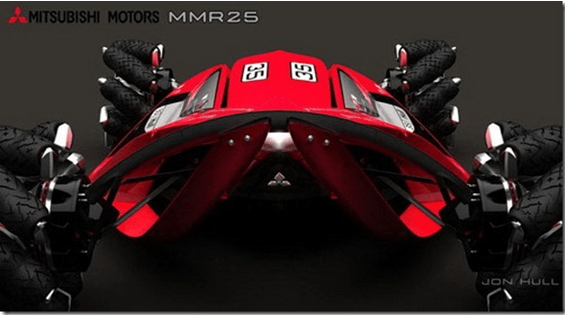 Don't want to wait fifty years before you actually see a concept futuristic vehicle become a reality? Then look no further. Mitsubishi has designed this rally race car that is the only 8 x 4 wheel drive vehicle anywhere. This unique design allows the car to move forwards and sideways. Look for it in 2025!
9. Nissan Pivo 2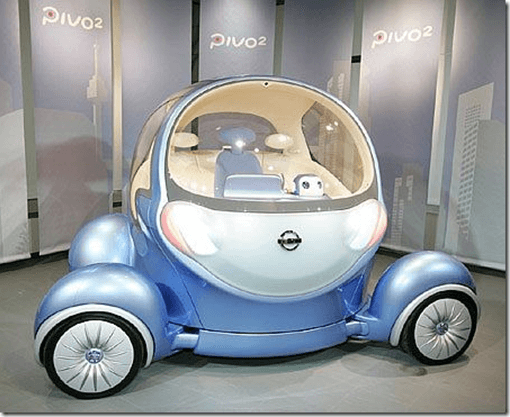 Electric powered toy car has a cabin that can rotate 360 degrees and 90 degrees turning wheel. That means you can look at the road from every single angle from the inside and no more worries about parallel parking, just turn the wheels sideways! Downside it's a single seat futuristic vehicle, upside why would you want to share it.
10. Falcon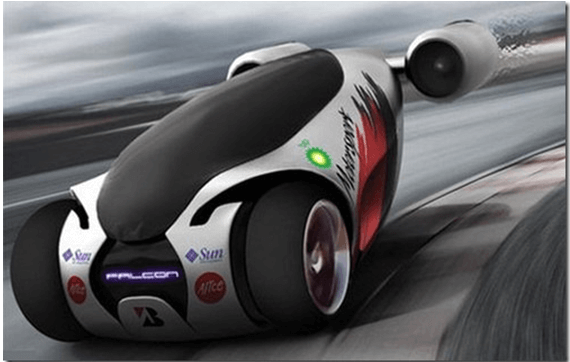 Like jets? Love fast cars? Now you can have the two-for-one in the futuristic vehicle Falcon. The rear jet powered engines thrust the rear part of the car forward into a vertical position for driving. When you don't want to use the jet engine the vehicle becomes a very large Segway. Go super fast or super slow. Designed by Samir Sadikhov