I find the parts for a 'Denver' D-12 Laboratory Flotation Machine/Cell to be overpriced.  From the tank-cell to the agitator blades, Urethane Diffuser Hood, or Impeller and specifically the Tachometer.  The primitive D12 Tachometer on a friend's my D-12 has broken.
| | |
| --- | --- |
| Laboratory D-12 Flotation Machine Parts List and Assembly | $2000 NEW |
| Refusing to pay $2000 for part of of machine bought used for $10,000 (even if it sells for $17000 new), a little ingenuity had him remove the old tachometer altogether and put a small cap with the reflector on it. | |
| | AGPtek® Professional Digital Laser Photo Tachometer Non Contact RPM Tach |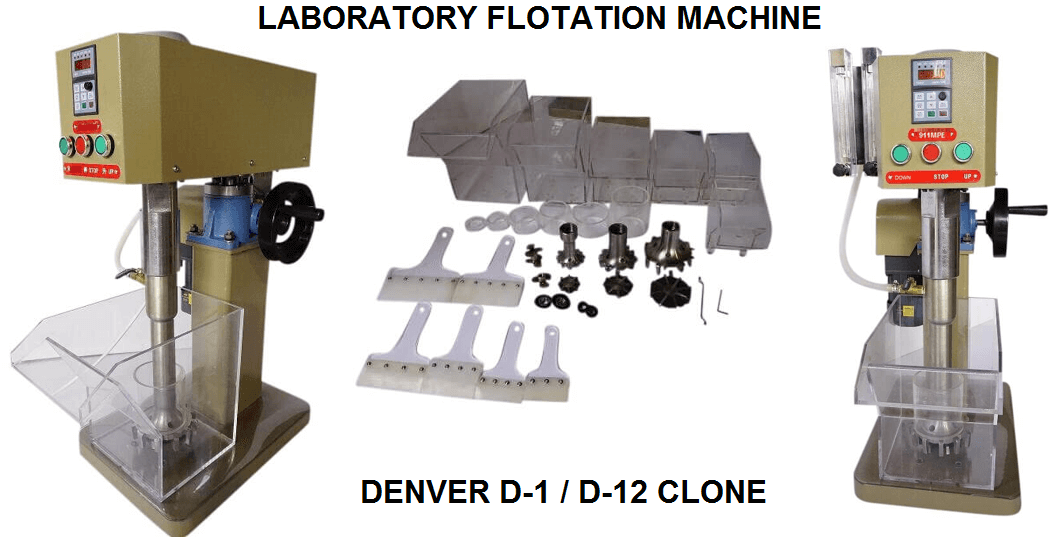 Using a $15 Digital Laser Photo Tachometer to obtain RPM without Contact, the flotation machine was functional again.
The old adjusting mechanism is not very reliable, so you do need to check RPM often.
D12 Laboratory Float Machine Parts List -Metso -Denver

| | |
| --- | --- |
| | |
| | |
| | |