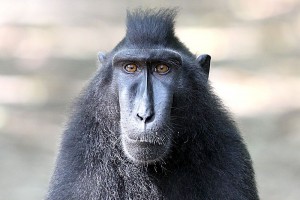 The growing mining activities and consequent deforestation in the Indonesian provinces of Central Sulawesi and Gorontalo are threatening the lives of the endemic Tonkean macaque monkeys, a species also known as the Sulawesi black macaque.
The animals can be found in the forests between North Palu and Tana Toraja, as well as south of the Lore Lindu National Park, according to The Jakarta Post. They are usually also seen in other locations around the peninsula, but not in the last four months.
The Tonkean macaque monkeys that used to live around the Podi village, in Tojo Una-Una, have been deserting their natural habitat since October and have begun to invade villages and farms.
The change was caused by the iron ore mining activities going on near Podi village, said Muhammad Rivai M. Hadi, a campaigner with the Central Sulawesi branch of the Mining Advocacy Network (Jatam).
We believe the macaques have left because of deforestation in the area and the noise from the mining equipment.
The monkeys have been destroying the local farms and oil palm trees, as the number of animals in local villages multiplied in the last four months due to the sound of machinery operating around the clock.
Meanwhile, in the Gorontalo regency, much of the natural habitat of several endemic species has been destroyed by more than 20 illegal gold mines.