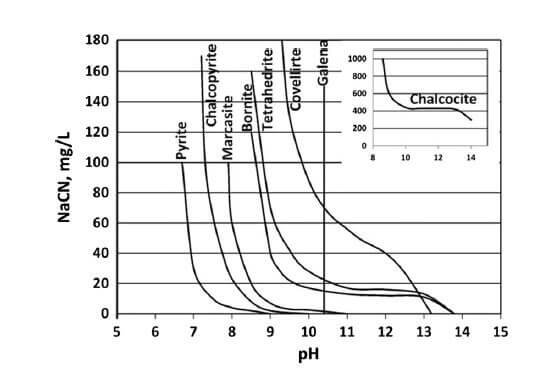 At the dosage of collector (not shown but relatively low), it is indicating galena will not float above pH 10.4, and it is not affected by NaCN.
What you have to be careful about is that these lines all move if you increase or decrease the collector dosage.
For example, you can get pyrite to float above pH 9 if you jack up the collector.
Can you kill a Pb cleaner circuit with NaCN if pH under 10?
No, the left/bottom side of the curve is float, the right/top side is no-float.
Galena is unaffected by the level of cyanide, only ph.  If you go above pH 10.4 galena should shut down.
---
Ian Wark. Principles of Flotation. 1938