CuSO4 Crystallization for Typically Acidic Extraction: A small body of acid-leachable copper ore or a small existing stream of copper-bearing acidic mine water is often unable to justify a plant to produce cathode copper. Electrowinning is capital intensive, and small reserves are generally considered higher risks for financing. Electrowinning is also intensive in electric power and labor, both of which are in short supply to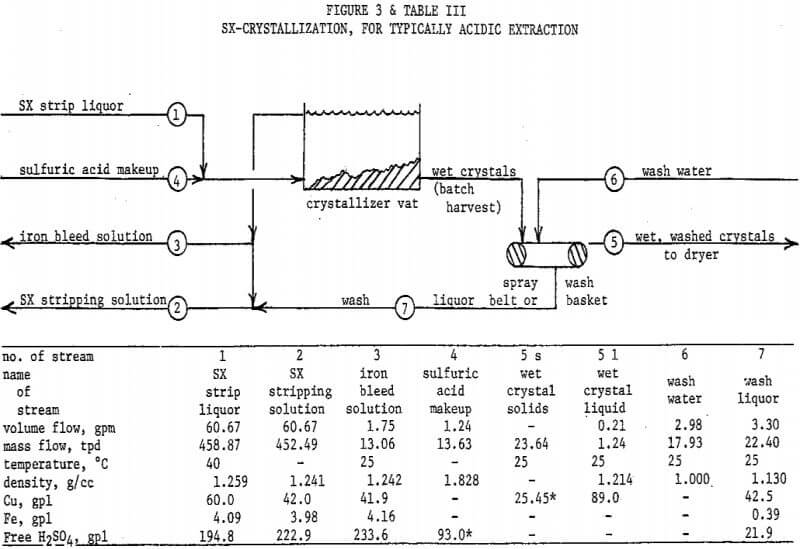 small operations in remote locations. The market for cathode is a large one, and small quantities may not bring the full market price. Many operators stay with the cementation process for these reasons, paying high prices for iron and getting low prices for cement copper, despite the feasibility and attractiveness of SX on a small scale.
Production of copper sulfate as an end product is an alternative. SX strip liquor is a good feed to crystallization, which may be accomplished in simple vats. Figure 3 and Table III describe this possibility. The flowsheet basis is 24 tons per day of copper sulfate pentahydrate. The SX stripping solution and strip liquor are appropriate for LIX 64N, or a somewhat stronger (more acidic) extractant if required.