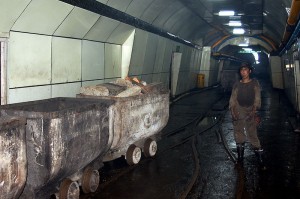 Different explosions in two mines located in Central and southwest China killed four workers during the weekend.
The news agency Xinhua, quoted by Mining.com, reports the first accident happened on Friday (3) morning, in central China's Wufeng county, Hubei province. A gas explosion made three victims.
Two days after the first incident, on Sunday (5), a second blast killed one miner in the southwest province of Sichuan, trapping another three workers at the coal mine. The accident happened when eight miners were carrying out a routine safety check in the pit.
Coincidentally, both fatal explosions happened not long after the Chinese authorities announced that the mining safety levels in the country improved significantly during the last year.