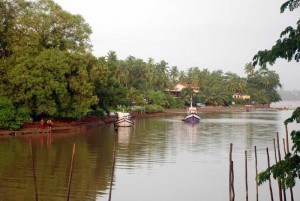 The people living in the Indian state of Goa have now started adjusting their lives to a less polluted environment, but it's not easy.
According to a survey conducted by Goa's EIA Resource and Response Center, quoted by The Times of India, the inhabitants of the mining-affected areas are still adjusting themselves to a new social and economic order. Apparently, learning how to enjoy the less polluted environment in places such as Bicholim or Quepem takes time.
List of mining-affected areas covered by the survey:

Bicholim
Amona
Mayem
Mulgao
Naveli
Pilgao
Sanquelim
Shirgao
Surla
Dharbandora
Mollem Mine excavation sites
Nanus and Usgao
Quepem
Rivona
Sonar Bhat
Tilamol
Zambaulim
Goa's mining operations have been under direct supervision of the state's government and were initially suspended in September of 2012 after a Commission Report presented by Justice M. B Shah was accepted by the Parliament. According to the study, at the time any further mining operation done without any scientific research could seriously impair Goa's natural resources and environment.
Now, Goa's environmental condition is recovering. The ban on mining has boosted several changes in the social and environmental sphere.