Hydroclassifiers are solving the most difficult fine sizing and desliming problems by combining high metallurgical efficiency in a rugged, well- built machine to accurately fulfill the exacting conditions required. Accurate separations can now be made in the 100 mesh range and finer. This fine separation requires considerable classification area per ton as well as minimum agitation and accurate control.
New processes in the flotation, cyanidation, chemical, and industrial field are now opened up by this new machine. Definite applications include elimination of slime from breaker sludge in the anthracite field in ball mill classifier circuits where there is an extremely fine grind and slime separation is required in regrinding and desliming circuits, and in many leaching methods where a slime-free product is necessary.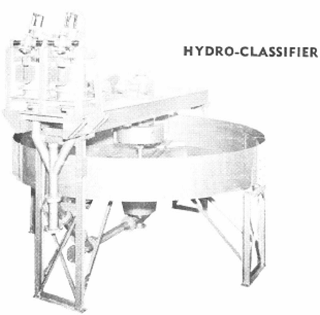 How a Hydroclassifier Works and Operate
The feed is brought into the center feed-well, and distributed in a quiet zone, the sand or coarser product settles evenly on the sloping bottom and the fine sized product overflows the circular rim into the launder. The slowly rotating spiral rakes continuously convey the settled material to the center cone where water is added under a perforated plate to displace the slimes from the granular solids before they are removed from the unit. This feature assists in obtaining a slime-free sand discharge.
To carefully regulate the exacting separation required especially on the extremely fine sizes, the Hydroclassifier makes this possible by:
Ease of changing the speed of the rotating rakes.
Rakes which can be raised or lowered by the protected internal shaft lifting device.
Control of the solution or water inlet and the rate of discharge; accurate separation is secured. Normally, just sufficient solution is added to the cone to displace the solution removed with the solids through the underflow.
Hydroclassifier Capacity Table by Size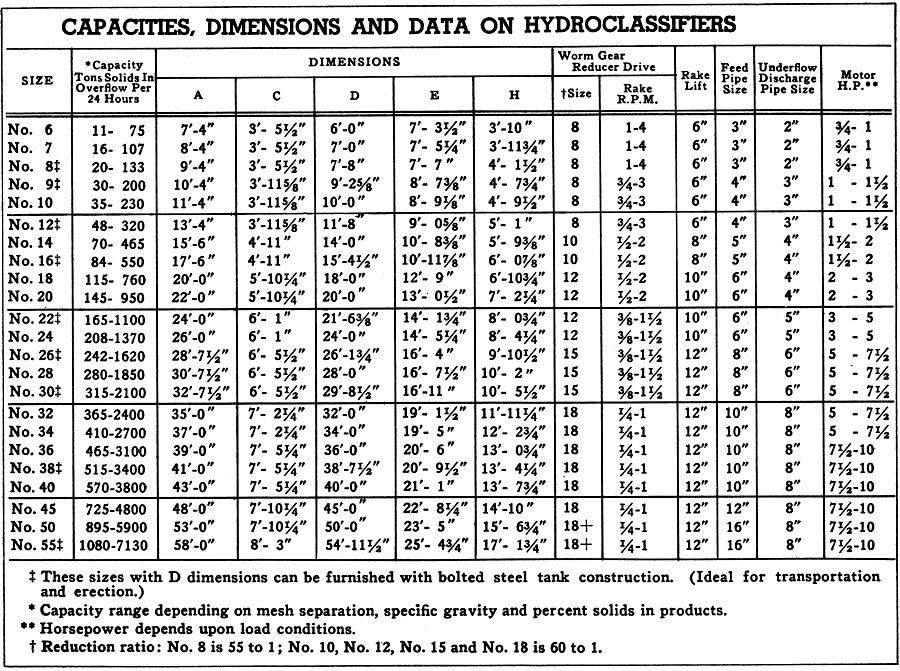 Hydroclassifier Drawing and Design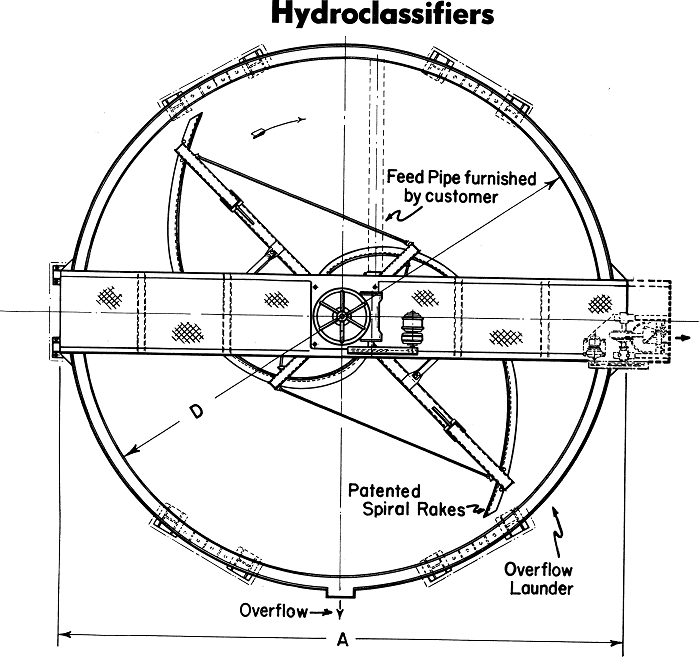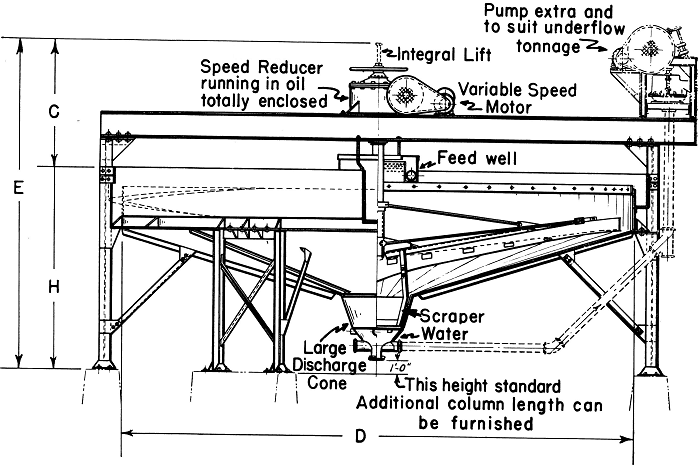 ---
Source: This article is a reproduction of an excerpt of "In the Public Domain" documents held in 911Metallurgy Corp's private library.