This is or was used by Sandvik to acquire the Impact (AKA Crushing) Work Index for sizing crushers.  Use this in complement to the Bond Crushing Work Index Procedure.
Another Summary Table of various Impact Work Index by Rock or Mineral Type (/metric tonne).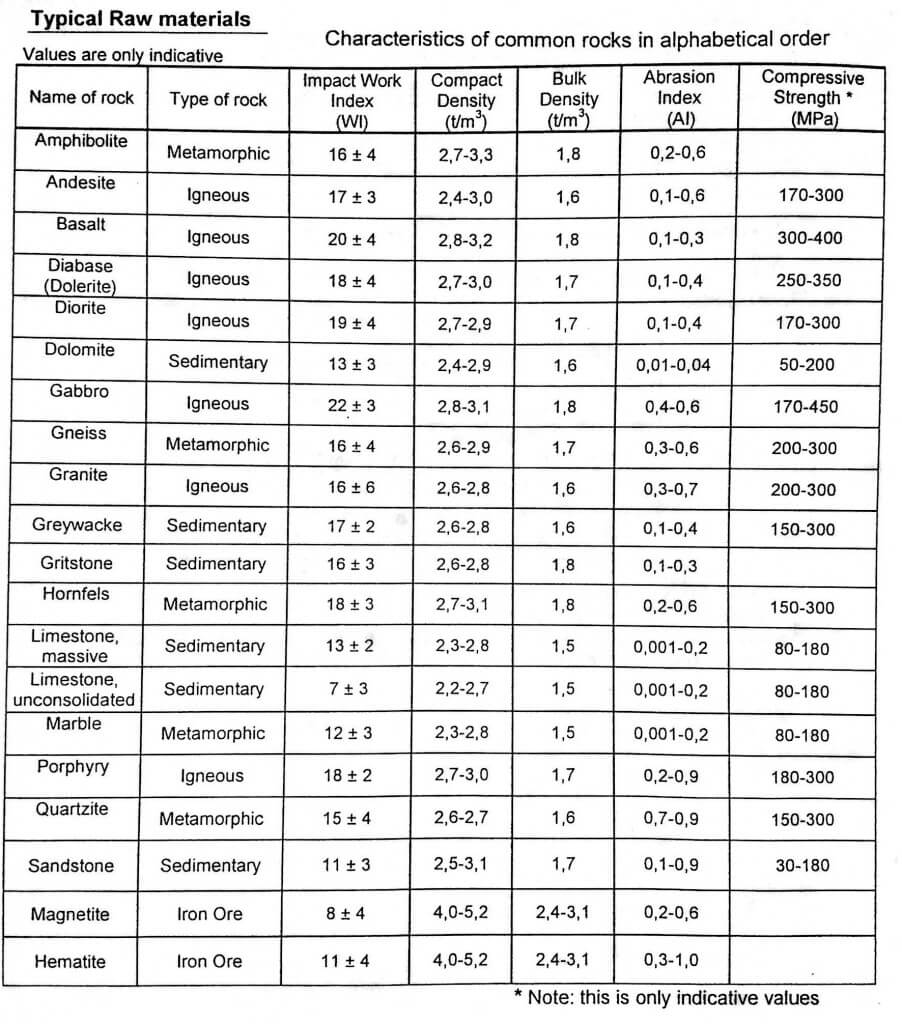 Find a referential Rod Mill Work Index Table here.