Kyanite and Sillimanite Production Problems
The number of commercial deposits is limited and occurrence in schists with iron oxide necessitates concentration to remove iron oxide and excessive silica. Some of the ores have sulphides present, such as pyrite, which must be removed ahead of the kyanite flotation section.
Generally, acid circuits are necessary in kyanite flotation. Pulps must be de-slimed and conditioned at high density.
Kyanite and Sillimanite Reagent Combinations
Sulphonated-petroleum collectors with alcohol frother and with sulphuric acid to a pH of 3.0 are the most common reagents for flotation of kyanite after conditioning. If sulphides occur in the ore they may be removed by regular xanthate flotation before de-sliming.
Market Specifications

Al2O3 minimum………………………………………………..57 per cent
Fe2O3 maximum……………………………………………….1 per cent
Kyanite flotation. Flotation feed after floating out sulphides and de-sliming is treated in an acid circuit to float the kyanite from the impurities.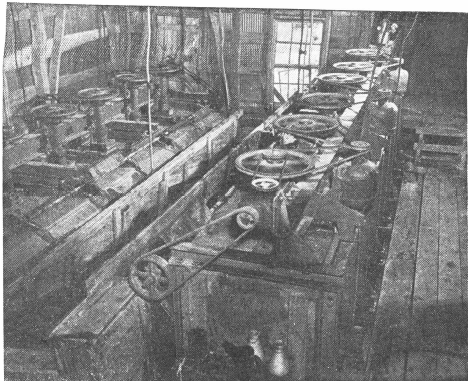 Kyanite: Approximately 15 tons per hour of —28 mesh deslimed kyanite ore are treated through two 6-cell No. 18 (28 x 28) "Sub-A" Acid Proof Flotation Machines producing a high grade kyanite low in impurities. A standard 6-Cell "Sub-A" is used in the circuit to remove pyrite impurities.