Here is a common and classic merrill crowe process flowsheet with a simple zinc precipitation chemistry. Some of the flows in this design:
Too much dilution water is used
Zinc dust is added after the pump
No mechanical seal is present on the pump to prevent O2 entry.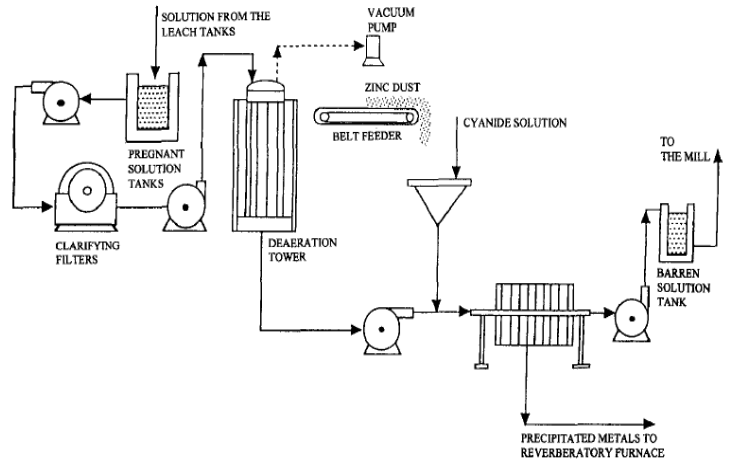 Learn more about the Merrill Crowe Flowsheet.