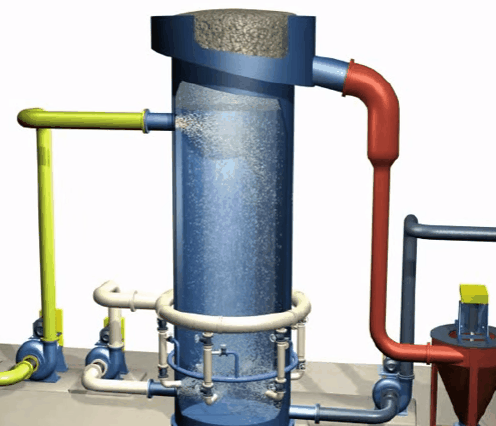 metso flotation column cells

The Microcel™ sparger consists of in-line static mixers and a centrifugal pump. Tailings slurry is pumped from the base of the column through the static mixers, where air and slurry are mixed under high-shear conditions to create the bubble dispersion.
As the air-slurry mixture passes through the stationary blades located inside the mixer, the air is sheared into very small bubbles by the intense agitation.
microcel high recovery flotation columns

ERIEZ Flotation Column cells
ERIEZ column cells have a similar system called "Cavitation System"
eriez column flotation cell p & id

Flotation of Fine and Coarse Applied to Mineral Recovery Copper by DioniAlvarez on Scribd