PILOT PLANT FLOTATION MACHINES of the DENVER "SUB-A" Type Cells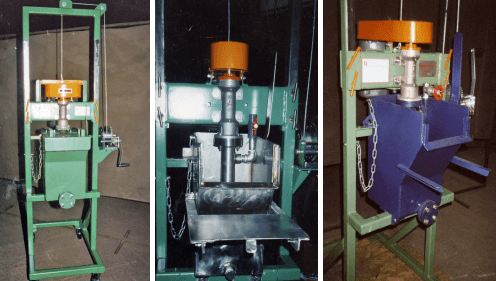 The No. 5, No. 7 and No. 8 Denver "Sub-A" Flotation Machines are relatively small and designed for continuous service in laboratory, pilot plants and small scale commercial plants.  From mini to small scale flotation cells for piloting any mineral types, from copper to zinc, lead or nickel and gold without forgetting silver and platinum.
They are similar in design to the commercial size DENVER "Sub-A" Flotation Machines and results achieved in these units can be duplicated in the larger machines. Units can effectively handle coarse, slime free pulps as well as finely ground pulps. Units consist of fabricated steel tanks and superstructure, suspended mechanisms and removable weirs and partitions. All wearing parts are of hard iron or Decolloy. Superstructure also serves as distribution supply for addition of low pressure air if desired. Units can be operated on self-induced air if desired. Anti-friction type bearings are carried in lightweight aluminum spindle-bearing housing. Entire assembly consisting of sheave, spindle- bearing housing, stand-pipe and flotation mechanism can be removed from the cell as a single unit.
Machines may be operated with individual cell pulp level control for selective flotation and cleaning operations. The intermediate weirs and feed pipes may be removed for open, free-flow operation which is desirable for rougher and scavenging recovery processes.
All machines are available in 2, 4, 6, or 8 cell units with individual or dual cell drives.
Acid and corrosive proof construction available.
See QUINN, the USA Leader in making these high-end high budget flotation cells
Individual cell units of cast iron construction are also available in the No. 5 and No. 7 size. Two or more cells may be coupled together for series operation.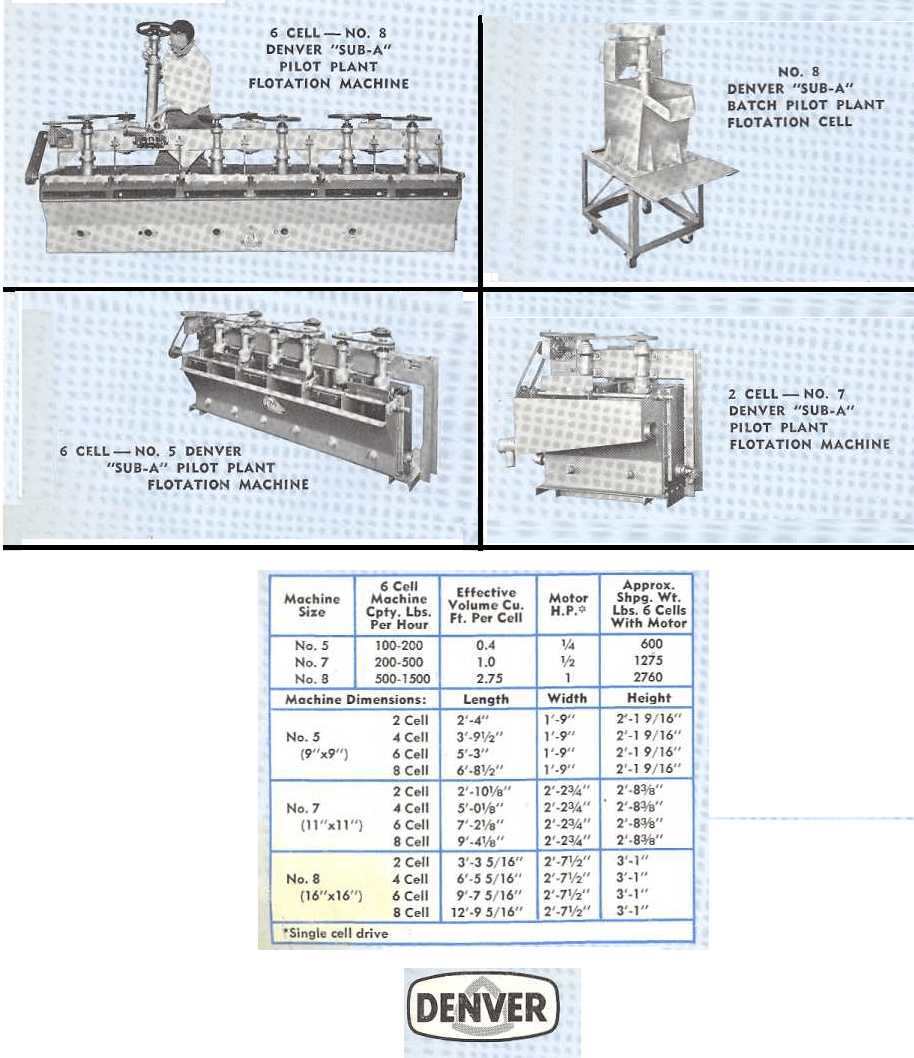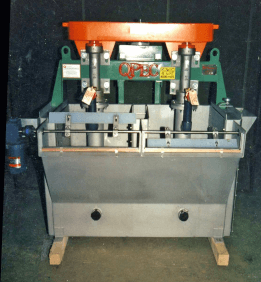 LABORATORY "SUB-A" BATCH FLOTATION CELL (Large Capacity) of the DENVER Style Cells
The need often arises for a batch flotation cell having a greater capacity than the standard size batch laboratory unit. Separations yielding a very high ratio of concentration do not produce sufficient concentrate from conventional size batch cells for subsequent cleaning and re-cleaning investigations unless numerous charges are run. The requirement to produce moderately large quantities of concentrates for preliminary market evaluations (such as in the non-metallic field) also arises and a large capacity batch cell fulfills this purpose without the expense of mak­ing a pilot plan run.
To meet this need Denver Equipment Company supplies the semi-commercial size No. 8 DENVER "Sub-A" Flotation Machine. The No. 8 Batch Unit Flotation Cell has a capacity of 2.75 cu. ft. and will handle approxi­mately 50 pounds of solids per batch. The machine is equipped with a sloping bottom and discharge spigot to facilitate emptying and thorough washing. Weir control as required for continuous use has been eliminated. Unit can be supplied with mechanical froth paddle, -steel stand with casters for portability. Stainless steel construction is available for tests requiring an acid pulp.
The No. 7 DENVER "Sub-A" Flotation Cell (24-26 liter capacity) can also be arranged as a batch cell having a capacity of 5,000-6,000 grams of solids per batch. Let us recommend the unit best suited to your require­ments.
---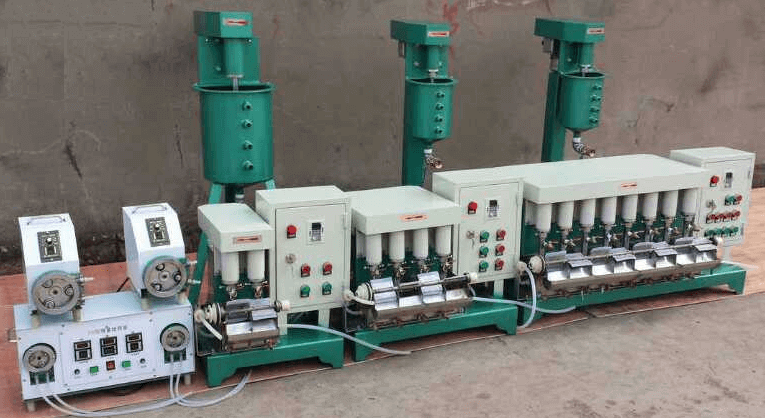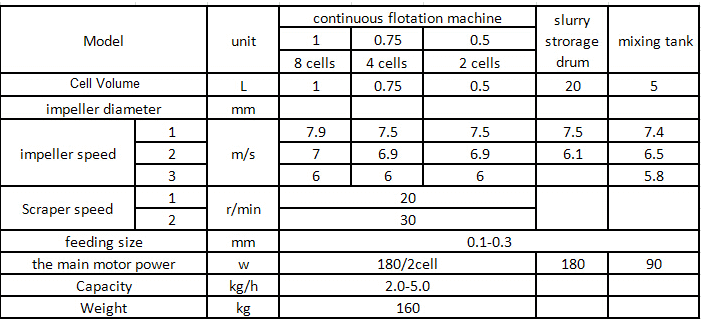 We offer the above small pilot plan unit.  If you are on a budget, Contact Us for Pricing.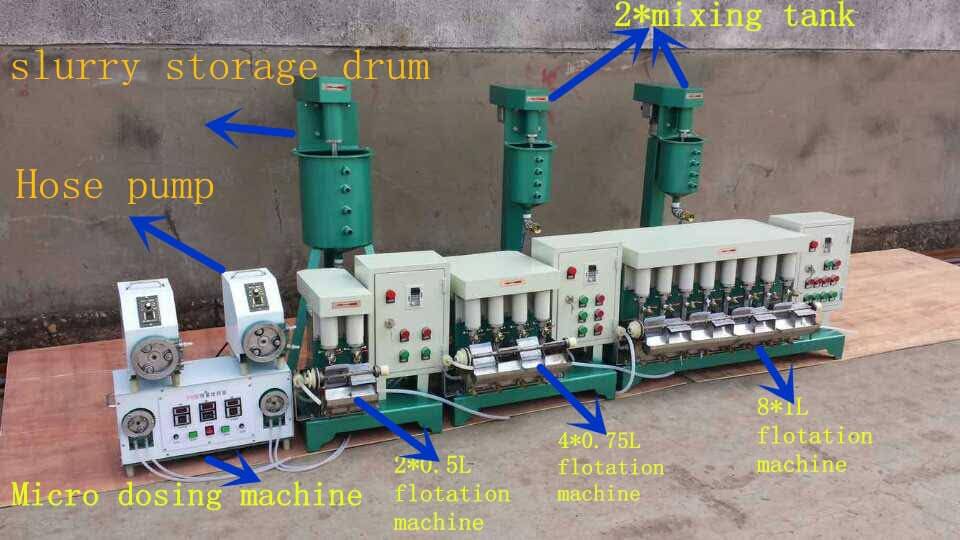 ---