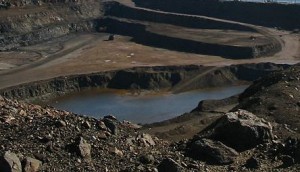 Iron mining activities could be leading to pollution problems in the northern part of the state of Wisconsin. The conclusion in included in a new report disclosed by the Wisconsin Department of Natural Resources (DNR).
According to the 97-page study, these mining operations might be responsible for loss of surface and groundwater due to a process known as acid mine drainage. However, the report doesn't state an opinion specifically regarding major operations like Gogebic Taconite, who plans to build a massive open pit mine in the Ashland and Iron counties.
The controversial project, worth $1.5 billion, is not analyzed in the investigation, but the agency claims it will review Gogebic's plan before the creation of the mine.
The report focuses on the possible effects of an iron mine on a watershed composed of 600 lakes and 200 streams that flow into Lake Superior. According to the document, quoted by the Duluth News Tribune, the potential effects could be:
The presence of pyrite and other sulfides that are known to exist in rock formations in the region could be a source of acid mine drainage. When sulfide materials are exposed to air and waste, they can produce sulfuric acid in the water.
Mercury pollution produced while rock is heated during processing to form taconite pellets. The pellets are used to make steel. Mercury is an air pollutant that converts to its toxic form when it falls on water and is then consumed by fish.
Sulfate in rock that can be leached from mining tailings; on Minnesota's Iron Range there is evidence that elevated levels in surface water are toxic to wild rice.
Certain mineral fibers identified in the area have asbestos-like characteristics and could pose a health risk for those breathing the material.
An open pit mine "functions as a hydrologic sink", the report said, drawing groundwater and storm water through cracks in the bedrock. The mine could lower groundwater around the pit, affecting local wetlands, streams and lakes.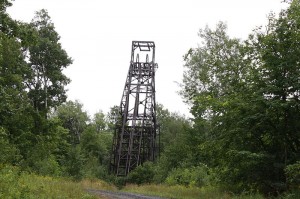 Gogebic is currently exploring an area that is four miles long. This place should host the open pit mine that will plunge as deep as 1,000 feet, so the iron ore can be extracted.
So far, the company has drilled eight core samples at the mine site, but it is now seeking permission from the DNR  to drill 15 more.
Besides, the company also has applied for a permit to remove 4,000 tons of rock from the site. Their goal is to determine the type of machinery needed to extract iron from waste rock.