In this video EMC Supasim flotation simulation program is used to simulate the performance of a copper lead zinc plant in southern Spain. Flotation kinetics of key streams are generated by conducting bench scale rate tests on either a laboratory prepared sample of mill feed or grab samples of pulp taken from the plant. And this type of rate test is known as a hot float. A grab sample may or may not be representative and if not, the flotation kinetics it generates will not be a true reflection of the streams floatation characteristics.
If this happens and you cannot repeat the test, what do you do?
How to use flotation kinetics to determine what is required to improve plant recovery?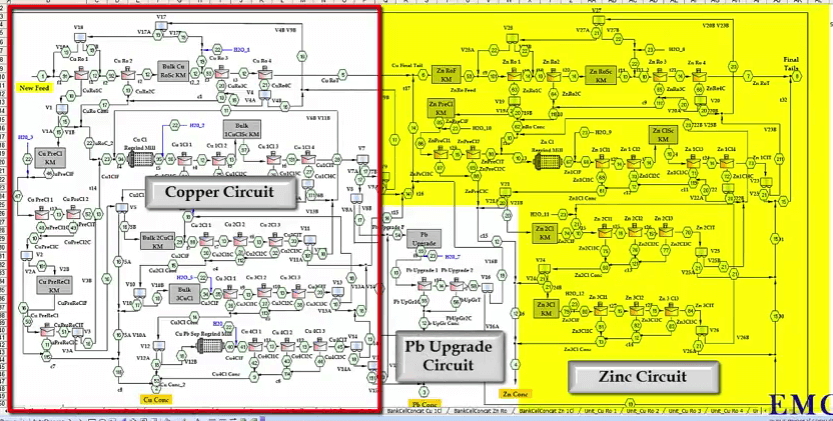 What you see here is a flow sheet for the copper lead zinc plant where you have the copper circuits on your left, the zinc circuit on your right; both have reground mills. It looks very congested that is because it's got a lot of options. These are valves where you can operate the circuit, in open circuit or in close circuit. And there's a lead upgrade here. You produce copper concentrate ….Read more