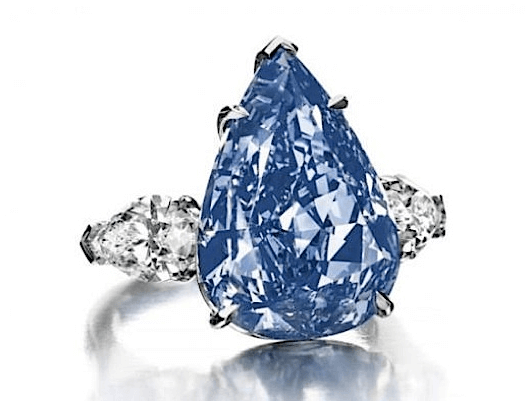 "The Blue," world's largest flawless vivid blue diamond has been sold in an auction for $24 million.
The pear-shaped diamond was auctioned by Christie's International, making it the world's top auction house once again. The company got $154.2 million during their spring auction.
The diamond was sold to Harry Winston. He rechristened the diamond to "Wilson Blue. "
"When Christie's announced they were offering the largest flawless fancy vivid blue the GIA had ever graded, I had to buy it," said Harry Winston CEO Nayla Hayek in a statement, quoted by Diamond World.
Last year, Christie's International sold "The Orange," a flawless vivid orange diamond for $35.5 million.