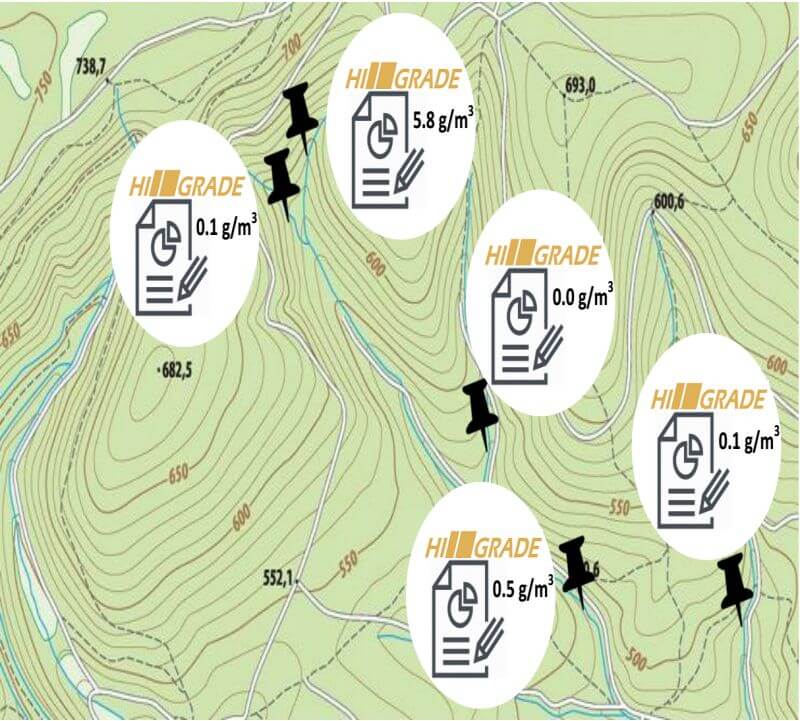 HiGrade DPI is a novel analysis method for placer gold that relies on the distinct color of gold. Analyse surface or drill samples from a placer claim . Determine the gold grade and properties. Produce instant printable reports for each sampling location of the claim.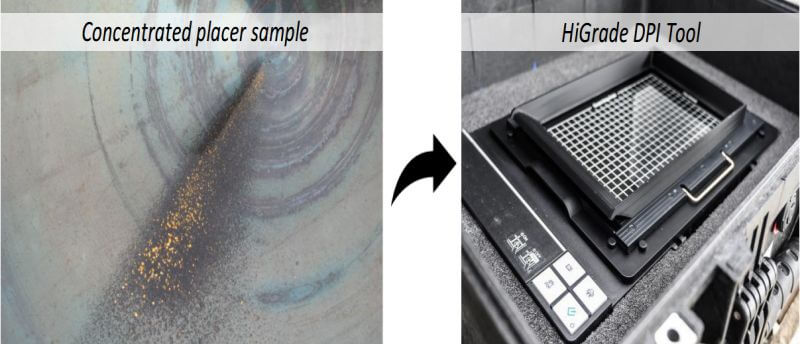 The pan concentrate is placed on a specially designed sample holder from where a high resolution image is created with an optical scanner. Then the automatic HiGrade DPI particle analyzer detects gold particles based on their golden color and calculates the gold grade of the sample. The automatically generated report includes unique statistics on the particle size distribution and particle shape. The analysis takes less than 5 min, requires no consumables and is non-destructive.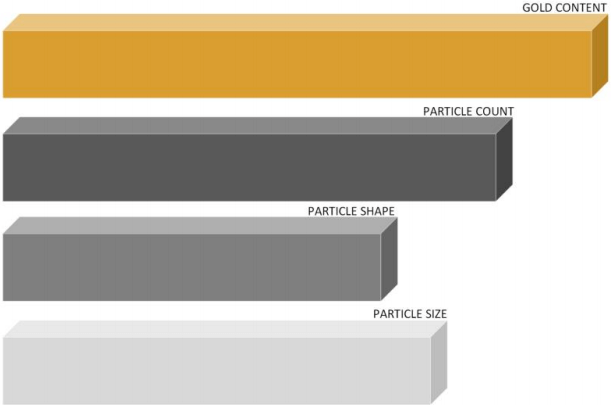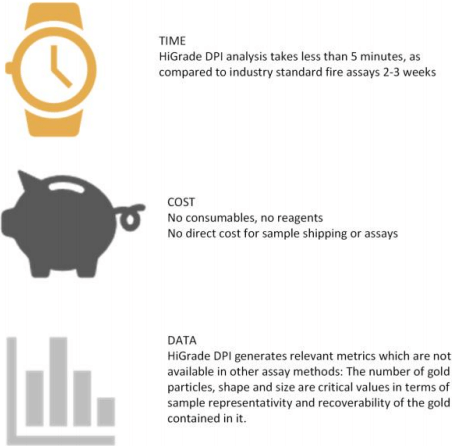 HiGrade offers a comprehensive tool kit for industrial and scientific applications, including dedicated prospectors, mineral laboratories, exploration firms and placer operations.
Exploration of Alluvial/Eluvial Gold Deposits
The topic of this short information is the exploration of deposits of not consolidated (loose) gold bearing material with free