The 911MPE-TM-T is a Jaw Crushers for Coarse Primary Crushing and Mid Range Primary Crushing. This jaw crusher is equipped with a 5 HP motor and a 5" X 7″ jaw cavity that will produce a discharge crushed product of under <1mm.
Well proven single toggle, high reduction Jaw Crushers. The crushing capacity and the end-fineness of the sample material depends on the type of crusher and on the breaking characteristics of the sample material. Designed for laboratory applications and for operating environments and accepts soft to hard ores, drill cores, rocks, alloys, slags, soils, ceramics and similar hard and brittle materials.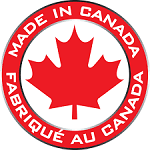 The Jaw Crusher 911MPE-TM-T is used for the rapid, effective crushing and pre-crushing of medium-hard, hard, brittle and tough materials. Its variety of materials offered, including heavy-metal free steel, its efficiency and safety makes it ideal for sample preparation in laboratories and industrial plants. For small amounts of sample the 911MPE-TM-T is used batchwise; for larger amounts it can be operated continuously. Control of the gap width and zero point adjustment allow for reproducible results.
This performance jaw crusher can be inline unit (within your process) or stand-alone. With inline units we need to provide a control box, often also a different frame and inlet.  Depending on the application stand-alone units can also need a different frame and/or inlet.