Use Add New Topic to ask a New Question/Discussion about Flotation.
OR Select a Topic that Interests you.
Use Add Reply = to Reply/Participate in a Topic/Discussion (most frequent).
Using Add Reply allows you to Attach Images or PDF files and provide a more complete input.
Use Add Comment = to comment on someone else's Reply in an already active Topic/Discussion.
Pyrite Depression (23 replies)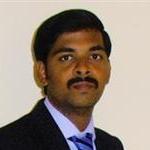 1 year ago
What's your suggestion for pyrite depressant in flotation of Sulfide Lead & Zinc ore type? We are running flotation Sulfide Lead & Zinc ore type that has high dosage of pyrite in that ore. We depress pyrite with cyanide but it has a dangerous EHS effect that we want to eliminate it. What's your suggestion in order to replace this kind of reagent for pyrite depressant?