Use Add New Topic to ask a New Question/Discussion about Flotation.
OR Select a Topic that Interests you.
Use Add Reply = to Reply/Participate in a Topic/Discussion (most frequent).
Using Add Reply allows you to Attach Images or PDF files and provide a more complete input.
Use Add Comment = to comment on someone else's Reply in an already active Topic/Discussion.
Round Tank Cell & Rectangular Flotation Cells (9 replies)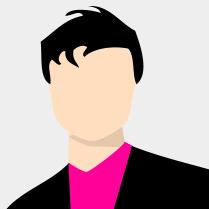 1 year ago
I want to compare the performance of Cylindrical Tank Cell vs. U tank rectangular mechanical flotation cell.
I have worked in Pb Zn beneficiation plant where we had both Cylindrical and U rectangular tank mechanical flotation cell. And in my opinion, the performance of cylindrical cell is better since it gives you better control for individual cell in comparison to U cell which has more than one stator rotor arrangement in a single bank.
However, it's a general perception within the operators that Cylindrical cell works well when the flotation feed is finer typically in the range of 63 micron (P80) but when the feed is coarser (say more than 75 micron) it has some operational issues i.e. solid settling problem specially at periphery of the cell bottom and interconnecting pipe which affects the dart valve operation.