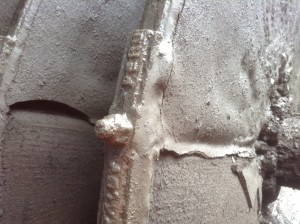 Part of your slurry dewatering system is the production of a filter cake. Obviously that cake must have as low a moisture as possible. A great tool you can give your operator to measure, determine and monitor that concentrate filter cake humidity and control their process variable is a moisture scale like this.  You just load the scale with 50 to 100 grams of concentrate filter cake, close the lid and press start!  You get a %humidity measurement reading a few minutes later.
The Ohaus MB23 Moisture Analyzer 110g 0.01g/0.1Pct The MB23 combines high quality durable construction and easy one button setup and is ideal for operators of all skill levels. With a large backlit LCD display, standard RS232 port, 110g capacity with a readability of 0.01g/0.1% and an IR heating element, the MB23 offers flexibility for any budget. The MB23 features a bright backlit LCD Non glass infrared heating element for even heating and is ideal for food testing textiles, waste-water, ceramics and other applications Easy-to-clean design and heating chamber is low maintenance, the compact footprint is designed to take up less space.
A good low cake humidity will help you final drier concentrate moisture.
Read all about the Ohaus MB23 Moisture Analyzer here.