Every miner knows the risks it takes to work in such an industry. However, nothing can prepare someone for accidents like the ones we are about to show you. Here is a list with five of the deadliest mining accidents in the world.
1. Explosion at Benxihu Colliery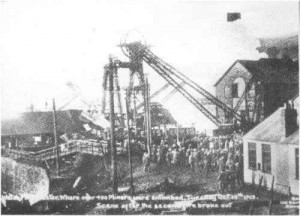 With a history marked by violence and forced labor under dual Chinese and Japanese, this mine, located in China, was the stage of a coal-dust explosion in 1942. The accident and the posterior "safety" measures to put out the fire killed a full third of the workers on duty at the time: 1,549 people. It took 10 days to remove all the bodies, which were buried in a mass grave.
2. Courrières mine disaster
Photo: Wikimedia
On March 10, 1906, a coal-dust explosion destroyed this mine in Northern France, killing at least two-thirds of the miners. A total of 1,099 died, including many children, and many of the survivers suffered horrible burns or were sickened by the gases. The event, still the worst mining disaster in Europe's history, sparked strikes in the country.
3. Accidents at Japanese coal mines
A gas explosion at the Japanese Mitsubishi Hojyo coal mine, on December 15, 1914, killed 687 workers. It's still the deadliest mining accident in the country's history, but not the only one. On November 9, 1963, another 458 miners were killed in the Mitsui Miike coal mine, most of them from carbon monoxide poisoning.
4. Welsh coal mining disasters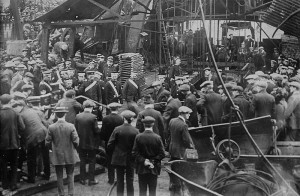 The Senghenydd Colliery disaster happened on October 14, 1913, and was most likely caused by a methane explosion that ignited coal dust. The accident killed 439 miners, making it the most deadly mine accident in the United Kingdom. Although this was the worst mining disaster in Wales, more occured from 1850 to 1930. On 1894, for instance, 290 died at the Albion Colliery in Cilfynydd, due to a gas explosion.
5. Coalbrook, South Africa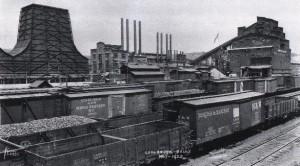 The biggest mine disaster in South African history changed the way the country dealt with safety issues and resulted in an investment in suitable rescue drilling equipment. On January 21, 1960, a rock fall in a section of the Coalbrook mine trapped 437 miners. Of those casualties, 417 died of methane poisoning because there wasn't any device strong enough to save the workers.